Pauline Nguyen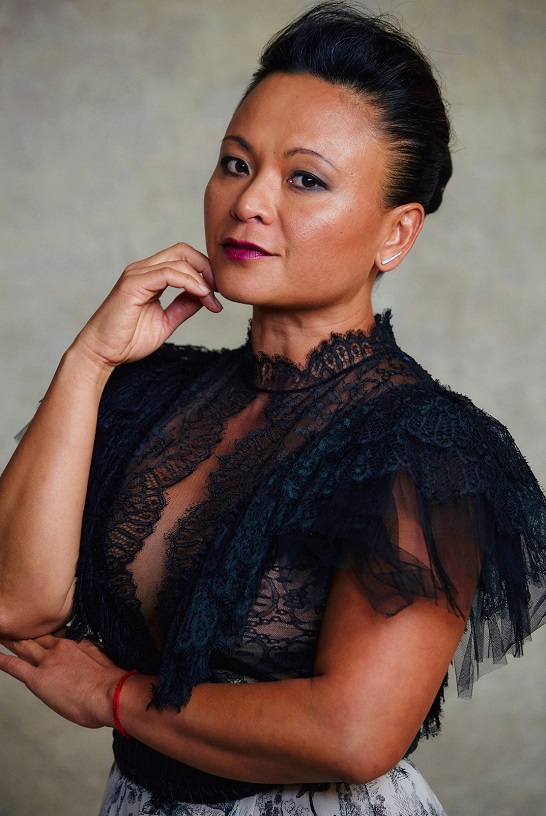 Award Winning Author, Spiritual Entrepreneur & International Speaker
Pauline Nguyen is a best-selling author and award-winning businesswoman – and her achievements are all the more impressive for her having escaped Vietnam on a boat and survived a Thai refugee camp. She has overcome these adverse beginnings to transform her approach to success by re-engineering her beliefs, questioning the status quo and hacking cultural norms to become one of Australia's most successful entrepreneurs.
As the owner of Red Lantern the most awarded Vietnamese restaurant in the world, in 2012 Pauline won the Australian Telstra Business Award for Medium Business. However, that is only the tip of the iceberg when it comes to Pauline's achievements; her memoir, Secrets of the Red Lantern, has been critically acclaimed around the world and appeared in numerous bestseller lists. She holds a BA in Communications from the University of Technology, Sydney, and in 2008 won Newcomer Writer of the Year at the Australian Book Industry Awards.
Pauline has achieved outstanding success as an entrepreneur, author, businesswoman and acclaimed speaker with the unique ability to connect with her audience in a profound way, empowering them to change their story for a better future.
Pauline is an original 'Rare Bird' – one of Australia's top 50 influential female entrepreneurs – and is included in Blackwell and Hobday's global recognition of 200 Women Who Will Change the Way You See the World.
She has a high-performing Western business background combined with unique Eastern philosophy which she shares with warmth and humour, telling her own story of what can be achieved through key alignment of thoughts and intentions.
Pauline Nguyen talks about:
The War Chest of a Modern Leader
For the life of a modern entrepreneur, the highly competitive business environment is a battlefield. And as resolute, strong and prepared as you are as a warrior, without an adequate war chest, you don't stand a chance against the enemy.
Pauline explains the necessity in our day and age to utilise The War Chest of a Modern Leader in entrepreneurial battle. The War Chest of a Modern Leader is full of powerfully practical and sustainable ways we can not only improve as leaders, but also win the entrepreneurial battle against our adversaries.
It's Time to Disrupt the Disruption
These last of couple years have proved one certainty – there is no certainty. The pandemic has shown itself to be a black swan – an unseeable anomaly that has changed the way we conduct ourselves as a society, as people and as businesses. But, as Charles Darwin famously noted, "It is not the strongest of species that survive, nor the most intelligent; it is the one most adaptable to change."
Leading the New Paradigm of Work
The pandemic has ensured that the way we work will never be the same again. It has accelerated a trend that has slowly been developing – a new, hybrid workspace consisting of both remote working and in-person traditional work.
However, this new paradigm has come with its own unique set of challenges. Lockdowns, isolation and at-home work have contributed significantly to mental health problems, which aren't just terrible in their own right, but adversely affect our working capacity. Stress and anxiety have become commonplace, with the difficulty to disconnect work and personal life being one of the leading problems with current employees.
The Four Pivotal Components of Evolving Leadership
Diversity & Inclusion, Vulnerable Leadership, Self-Mastery, Self-Leadership
A broad and dynamic keynote, in this powerful experience Pauline explains four of the most pivotal components in becoming a successful leader. This isn't your regular business coaching speech – dive into deep, controversial and complex topics, distilled eloquently for execution today.
Secrets of the Red Lantern
Pauline Nguyen's highly acclaimed restaurant The Red Lantern offers progressive business leaders a vast swathe of practical takeaways and invaluable networking. Pauline sheds light on new concepts and shares insights from operating the most awarded Vietnamese restaurant in the world.
The Secrets of the Red Lantern is a collaborative event where high achievers come together, break bread and tell tales. But this isn't your regular networking event – Pauline masterfully facilitates and coaches along the way. Each session is crafted by Pauline to bespoke fit your team's needs.
Client testimonials
Long after Pauline Nguyen leaves the room, her existence will baffle you, while her insights will agitate you. If you are not careful, her purpose will mystify you. Her focus will distract you. Her energy will overwhelm you. Her history will exhaust you. And, her journey will scare you….From a relentless furnace, Pauline has emerged a formidable human and a redoubtable woman whose mind, body, and spirit are so well fused, that she epitomises triumph-through-adversity, and she personifies grace-through-suffering. Therefore, if you are blessed to be drawn into Pauline's orbit, hover there a while, because you will be recharged, amazed, delighted, and enthralled.
-Jonar Nader, Educator, Consultant, and Author of 'How to Lose Friends & Infuriate People'.
Pauline is a mighty force of nature. A highly successful entrepreneur with a powerful message the world greatly needs to hear. Her leadership and wisdom is truly inspiring
-Siimon Reynolds
Pauline's amazing achievements mean she is well equipped to deliver inspiration and practical tips on a number of topics including leadership, innovation, delegation, customer service, identifying a brand message and driving it hard to set a business apart within their respective industry, and most importantly the art of failing and having the strength and courage to rise back up again. I would highly recommend Pauline as a keynote speaker for any event where you are looking to engage the audience and inspire passion and energy whilst providing them with practical takeouts they can apply to their own business and life
-Georgia Nides, NSW Crusader, League of Extraordinary Women and founder of Zoii Pty Ltd
Rarely have I observed in an individual such a pragmatic business sense balanced by integrity, honesty and respect. In my estimation, Pauline typifies the archetype of the independent business-woman driven by a clear sense of purpose. Fueled by this mission, she's helped shape a business and profile that is at the very top of its niche. While, at the same time, creating and nurturing a workplace environment where employees act like owners. Her message is always one of profound insight and revelationAlexi Neocleous, Marketing BumpRarely have I observed in an individual such a pragmatic business sense balanced by integrity, honesty and respect. In my estimation, Pauline typifies the archetype of the independent business-woman driven by a clear sense of purpose. Fueled by this mission, she's helped shape a business and profile that is at the very top of its niche. While, at the same time, creating and nurturing a workplace environment where employees act like owners. Her message is always one of profound insight and revelation
-Alexi Neocleous, Marketing Bump
Pauline is one of the most beautiful, humble, kind hearted but at the same time gritty and truly authentic people I have ever met. When I have heard her speak it has rocked me to the core. I love her approach to life and business and I love that she's not afraid to stand up for what she believes in, fight the good fight and make some serious positive changes in this world
-Lisa Messenger, Founder and Editor in Chief, Renegade Collective