Wendy McCarthy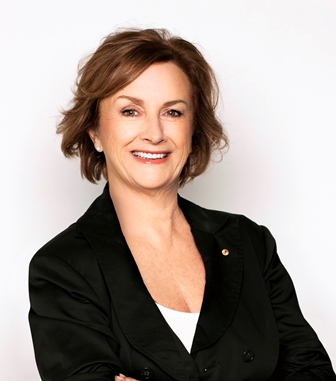 Business Leader & Mentor
Wendy McCarthy began her career as a secondary school teacher and remains passionate about the power of education. For four decades she has been a teacher, educator and change agent in Australian public life. In 2005 she was nominated by the Sydney Morning Herald as one of Australia's Top 100 Public Intellectuals and was one of the finalists for the 2009 NSW Woman of the Year.
Wendy McCarthy is the Chair of Circus Oz; McGrath Estate Agents; the Sydney Community Foundation, headspace and the Pacific Friends of the Global Foundation. She is Vice Chair of Plan International and a Director and Immediate Past Chair of Plan Australia. She is Patron of the Australian Reproductive Health Alliance.
Wendy has worked with government, corporations and community based organisations in education, women's issues,public health, heritage, media and waste management and she has held national leadership roles in all of these areas. It is this eclectic combination that gives her a unique profile and network nationally and internationally. She has represented Australia at conferences on women's health and leadership, education, broadcasting, conservation and heritage and for four years was Chair of the Advisory Committee of WHO Kobe Centre, Japan.
Her corporate advisory practice, McCarthy Management, specialises in providing mentors to major corporations and the public sector. For over ten years she has assisted these organisations with issues around diversity, leadership and work life balance. Clients include Citigroup, UBS, National Australia Bank, Qantas, Allens Arthur Robinson, Oroton Group, The Australia Council for the Arts and the University of New South Wales.
Wendy McCarthy has published many articles and is the author of seven books including her memoirs Don't Fence Me In published by Random House in 2000 and in 2008 two books on mentoring: One2One the Guide for Mentors and One2One The Guide for Mentees, published by Focus Publishing. She enjoys public speaking and is an experienced speaker and facilitator.
In 2000 she established Corporate Good Works as a specialist broker to bring together corporations and not-for-profits in mutually beneficial and sustainable partnerships. Its initial achievement was to broker a three-year relationship between Citigroup and the Australian Indigenous Leadership Centre with the objective of training the next generation of Indigenous leaders. It was the largest corporate/indigenous partnership in Australia and its graduates can be seen in leadership roles across the country.
In 2003, in partnership with UBS, Wendy created a Finance Academy for Year 11 public school students. This was followed in 2004 by a Young Women's Leadership Academy. These have been innovative and successful. In 2006 an Indigenous Academy for Year 10 public school students was added to the portfolio.
In 2005 Wendy McCarthy completed a decade as Chancellor of the University of Canberra and was a founding member of the Australian Chancellors' Conference.
Wendy McCarthy has held executive and non-executive director roles in many of Australia's leading private and public institutions including Executive Director, Australian Federation of Family Planning Associations; Deputy Chair of the Australian Broadcasting Corporation (ABC) for eight years; General Manager of Marketing and Communications, the Australian Bicentennial Authority; Chair of the National Better Health Program; Executive Director of the National Trust; Director Star City; Chair of the Australian Heritage Commission; and Chair of Symphony Australia.
Her advocacy and leadership have been recognised nationally and in 1989 she was appointed an officer of the Order of Australia for outstanding contributions to community affairs, women's affairs and the Bicentennial celebrations. In 1996 she was awarded an Honorary Doctorate from the University of South Australia and in 2003 she was awarded a Centenary of Federation medal for business leadership.
Wendy McCarthy is married and has three adult children and three grandchildren.
Wendy McCarthy talks about:
Leading Change
Mentoring
Women and Leadership
Good Governance and Leadership
Ageing Disgracefully – a public or private decision
Has Anyone Seen a Consumer?
Persuading health systems to listen to consumers
Consumers – Captives or Change Agents?
Heritage – Who Benefits? Who Pays?
Why Teachers Matter
Client testimonials
Very impressed. An engaging presentation that resonated well.
-Association of Market & Social Research Organisations (AMSRO)