Warwick McKibbin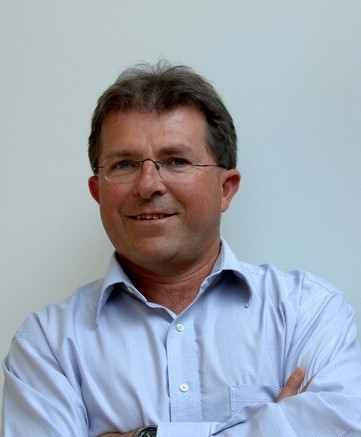 Global Economic Consultant
Professor Warwick McKibbin is Professor and Director of the Centre for Applied Macroeconomic Analysis in the ANU College of Business and Economics and Adjunct Professor in the Australian Centre for Economic Research in Health at the Australian National University. He is also a Professorial Fellow at the Lowy Institute for International Policy in Sydney; a non-resident Senior Fellow at the Brookings Institution in Washington D.C., and President of McKibbin Software Group.
Warwick McKibbin is a member of the Board of the Reserve Bank of Australia and is a member of the Australian Prime Minister's Science, Engineering and Innovation Council.
Warwick served as a member of the Australian Prime Minister's Taskforce on Uranium Mining Processing and Nuclear Energy in Australia.
Professor McKibbin is internationally renowned for his contributions to global economic modeling. He has been a consultant for many international agencies and a range of governments on issues of macroeconomic policy, international trade and finance, greenhouse policy issues, global demographic change and the economic cost of infectious diseases. Professor McKibbin has published widely in technical journals and the popular press including the book Global Linkages: Macroeconomic Interdependence and Cooperation in the World Economy written with Professor Jeffrey Sachs of Harvard University and Climate Change Policy after Kyoto: A Blueprint for a Realistic Approach with Professor Peter Wilcoxen of the Syracuse University.
Prof McKibbin received his B.Com (Honours 1) and University Medal from University of NSW (1980) and his AM (1984) and a PhD (1986) from Harvard University. He is a Fellow of the Australian Academy of Social Sciences and was awarded the Centenary medal in 2003 for Service to Australian Society through Economic Policy and Tertiary Education.
Client testimonials
Your contributions to PMSEIC [Prime Minister's Science, Engineering and Innovation Council] over the last three years with your expertise in economic analysis has been extremely valuable. In particular, your comments on the future of PMSEIC were well received by the Review of the National Innovation System panel.
-Senator The Hon Kim Carr, Minister for Innovation, Industry, Science and Research
Thank you for your valued contribution to the success of the FAPM 2008 Convention held at the Hilton Cairns, Queensland. Your presence was very important to us and I am pleased to report that evaluations made by attendees rated your presentation "Reconciling the Economy and Environment" highly. Your support of our convention as a keynote speaker was very much appreciated and undoubtedly contributed to its success.
-Federation of Automotive Parts Manufacturers
Thank you for coming to the Australia 2020 Summit, and bringing your ideas, ambitions and aspirations to make our nation even better. The enthusiasm for engagement in your stream, Population, Sustainability, Climate Change, Water and the Future of our Cities, is exciting.
-The Hon Kevin Rudd, Prime Minister