Tom Gleeson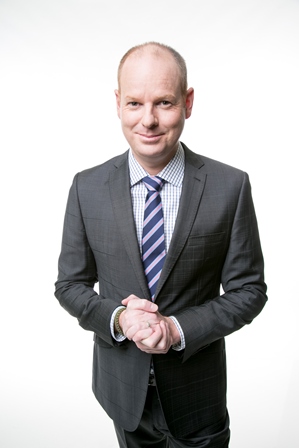 Award winning stand up comedian
Tom Gleeson is one of Australia's favourite comedians. He is a regular on television comedy shows including Thank God You're Here, Good News Week and Rove. And, he has performed for the Melbourne International Comedy Festival Gala. Tom Gleeson was the Australian Fast Bowler from the Comedy Channel's AFI nominated comedy show, Skithouse, and regularly appears on Channel Seven's The Morning Show.
Tom Gleeson got his start in radio as half of the Tom & Subby Show that first appeared on Triple J before being moved to Triple M where it was nominated for an Australian Commercial Radio Award. Tom can be heard on Mix 101.1 Melbourne's Breakfast Show.
As a stand up, there is not much Tom hasn't done. He has performed at all three major comedy festivals in Melbourne, Edinburgh and Montreal several times. He's been nominated for a Helpmann Award and won the Piece of Wood Comedian's Choice Award at the 2008 Melbourne Comedy Festival.
Tom Gleeson has performed at the Sydney Opera House, every capital city in Australia, London, New York, Los Angeles, Singapore, Jakarta as well as entertaining the troops in Iraq and Afghanistan. He was also selected to perform as part of the Melbourne Comedy Festival Roadshow in 2001, 2002, 2003, 2004, 2005, 2006 and 2007.
In 2009 Tom Gleeson published his first book Playing Poker with the SAS, based on his account of what he saw – and got up to – when he went to entertain Australian troops in the Middle East. His story The Italian Job, appears in Take Me With You, a collection of tales of long distance love edited by Sarah MacDonald for Random House.
Tom co-hosted the comedy chat show This Week Live in 2013 with Tommy Little, Meshel Laurie and Dave Thornton. This year he will be returning to our TV screens, as part of Charlie Pickerings new show The Weekly, airing Wednesday nights on the ABC.
Client testimonials
His wit is lethal.
-Sydney Morning Herald
This well-known Australian stand-up comedian produced a trademark entertaining show filled with clever jokes and hilarious stories.
-Adelaide Advertiser
On stage the 33-year-old is quick-witted and charismatic. He talks to the audience with the ease of an old friend catching up over a beer.
-Daily Telegraph – Sydney
Tall-tale-telling manner that constantly engages. Tom on. Very on
-The Age - Melbourne
Tom was exceptionally well received by the audience. The room was in stiches, and all the comments which came back to me later in the night were how good he was and how much people enjoyed it.
-AusIMM (VIC)