Tim Lee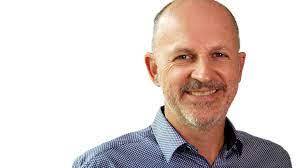 Journalist & Host
Tim Lee is one of Australia's most prominent and distinguished rural journalists. In a career spanning three decades he has covered all manner stories from all over Australia. Since 2001 he was a mainstay reporter with ABC's acclaimed "Landline" program. Before that he worked in regional newspapers, radio and on programs including ABC News and "Australian Story."
More about Tim Lee:
Tim worked in regional newspapers and television before joining the ABC's rural department in 1992. He has worked around Australia as a rural and regional reporter and as a producer on Australian Story. He joined Landline in 2001 and has reported on the biggest issues in rural and regional Australia.
Tim is a regular co-host of the ABC's Victorian state-wide "Conversation Hour," usually speaking on regional and rural issues. He is a part-time farmer at Briagolong in eastern Victoria and the author of a number of books, featuring such topics as Australian agricultural history, the wool industry, woolsheds,  drovers and fishing. He is also a historian.
Tim Lee's passion for rural Australia stems from his childhood spent on family farming properties in Gippsland, eastern Victoria. He's been a woolshed roustabout, rabbit trapper and bushfire fighter.
He's been awarded a United Nations' Association Media Peace prize and been named Victorian Rural journalist of the year three times.