Tim Gilbert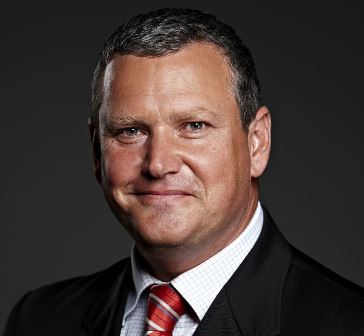 Sports presenter and reporter
Tim Gilbert is one of Australia's most versatile sports presenters and a familiar face on television. He is also an accomplished MC and keynote speaker.
With his down to earth personality, strong stage presence and professionalism, Tim is ideal for a variety of events including corporate golf days, trivia nights, auctions, award ceremonies and corporate dinners.
More about Tim Gilbert:
Tim Gilbert has travelled the world covering sport including the Winter Olympics in 2010 and the London Summer Games of 2012.
He appears on a number of shows for Sky News and Fox Sports News, and is a regular contributor to their First Edition Program.
Prior to joining Fox and Sky News, Tim spent 23 years at the Nine Network where he was a mainstay on the Today Show, Wide World of Sports and Nine News.
Tim also performed specialist presentation roles for Nine's rugby league and cricket coverage and he produced Nine's Sunday Footy Show.
Tim is a happily married father of three and is well known for his down to earth, relaxed and jovial presentations.