Tiffany Cherry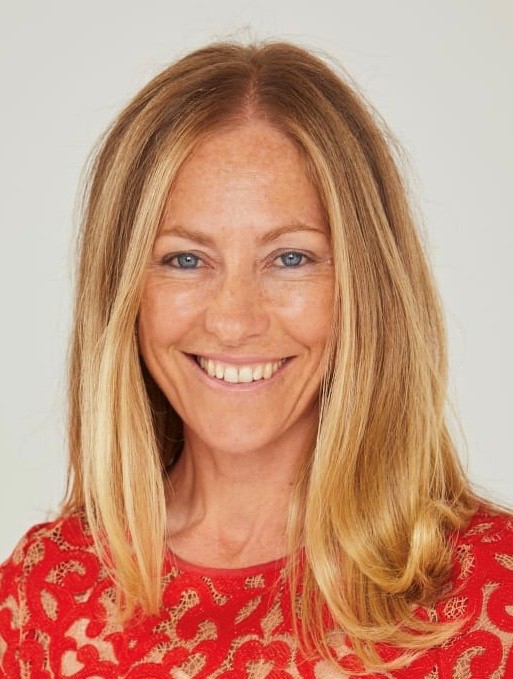 Award Winning Sports Broadcaster & Speaker
Tiffany Cherry is an award-winning broadcaster with an undying love for all things sport. She has covered a variety of sports in Australia and around the world, including the NFL Superbowl, the Olympic Games, NBA finals, Wimbledon and US Open tennis, the PGA tour, and the Volvo Around the World Yacht Race. A popular media personality, in Australia Tiffany Cherry has been a Foxtel Olympic Host, a SKY News Sports Presenter and a Fox Footy Presenter.
Having covered so many events and represented Australia at international level herself, Tiffany Cherry has plenty of stories to tell. She loves public speaking, regularly giving talks to schools and sporting clubs, as well as hosting major functions and events for sporting and corporate groups.
Tiffany Cherry's journalism career began in 1993 as a regular feature writer for Australian Runner Magazine.
Tiffany worked on 3UZ (now Sport 927) as a weekly panellist for Brian Taylor's Breakfast Sport Show, before working at The Age as a freelance sports journalist between 1995-99. During this period Tiffany also worked with 3AW and Channel Seven's Talking Footy program.
Tiffany got her big break with Prime News, based in Albury as the sports presenter and journalist for the nightly news service. In 1998 she joined CNN's World Report Team as an Australian contributor and was awarded a one-month scholarship the following year to work at CNN's headquarters in Atlanta. In 1999 Tiffany returned from the USA to Channel Ten to co-host a Summer sports program, One Summer with Matthew White and report for Ten's Sports Tonight.
Tiffany Joined Channel Seven's News Team in Melbourne as a full time sports reporter in 2000. She worked on a variety of sports including Olympic Reports, Australian Tennis Open and the AFL, including live reports from the 2000 and 2001 Grand Finals. Tiffany was employed in a variety of small presenting roles across Seven's sports programming and also hosted Australia's Olympic Welcome Home Parade at the Melbourne Town Hall.
In January 2002 Tiffany joined the new Fox Footy Channel as a presenter, boundary rider, news reporter and producer. She produced and presented her own injury program, AFL Injury Update as well as numerous documentaries from Africa, to America and Europe. Tiffany was the Channel's on the spot tribunal reporter and provided key features for the network. Additionally, she hosted Foxtel's Reality TV show, Lara Croft Challenge with Cameron Knight and was a panellist on Foxtel and Channel 10's Beauty and the Beast.
In 2007 Tiffany was employed by American company ESPN, the world's largest Sports Network, to set up their Melbourne Bureau and be their Melbourne correspondent for SportsCenter (Pacific Rim). In mid 2008, Tiffany was invited to cover the ESPY awards for ESPN and test screen to anchor SportsCenter out of ESPN's headquarters in Bristol, Connecticut. Following her successful screen test, Tiffany relocated to the US where she covered a variety of sports including 2008 NFL Superbowl, 2008 Beijing Olympics, 2008 NBA finals series, 2008 Wimbledon and US Open tennis and golf, PGA tour, Volvo Around the World Yacht Race and 2009 Kentucky Derby.
Tiffany returned to Australia in late 2009 to re-join Foxtel as host of their coverage of the Vancouver 2010 Winter Olympics, Delhi 2010 Commonwealth Games and London 2012 Olympic Games.
In addition to her role with Foxtel, Tiffany presented the sport for Sky News primetime nightly bulletin with Michael Willesee until October 2012.
In December 2012 Tiffany joined the team of sporting experts at SEN 1116 with the launch of her Saturday night radio show The Hen House, a sporting radio show with a twist. In 2015 she returned to the 3AW team for the AFL season.
Tiffany was the first female AFL boundary rider and has won a number of awards and scholorships, both sporting and journalism, including Most Outstanding AFL Documentary 2005, ASTRA Most Outstanding Sports Coverage and Most Outstanding Innovation in Programming (part of commentary team). Tiffany was also nominated for an ASTRA Favourite Female TV personality and was part of Foxtel's Olympic broadcast team that was nominated for a 2011 Logie.
Tiffany's interest in sport extends beyond that of most journalists, as she represented Australia at the World Triathlon Championships in Montreal, Canada 1999; was ranked in the top eight in Australia over consecutive years as a 400 metre hurdler; was an AFL physiotherapist for Richmond for three years; operated her own physiotherapy practice; and worked with a variety of state and national sporting teams.
Tiffany loves travelling and combining this with her sporting passion and has been to six Olympic Games (summer and Winter); three Commonwealth Games; World Cup soccer; Tennis Grand Slams; US and British Open Golf ; Tour de France; Superbowl; NBA Finals; Kentucky Derby; and World Grand Prix Athletic Final to name a few. She has many stories to share from each unique experience.
Tiffany's corporate hosting roles include:
Co-Host of Melbourne's 2000 Olympic Welcome Home Parade
Guest speaker with Donna Hay at the 2012 Astra Women in Television breakfast
Regular MC variety of charities and sporting events including AFL Grand Finals, Australian Tennis Open, Australian Women's Golf, Melbourne Storm, Melbourne Victory, Australian Netball, Regional Sports Star Awards
Good Friday Appeal
Channel Seven MC
World Masters Games
Regular MC Sporting Fun Runs
MC Myer fashion and sporting shows, including 'Cleo Bachelor of the Year'
Women's Health and Fitness lectures