The Human Sound Project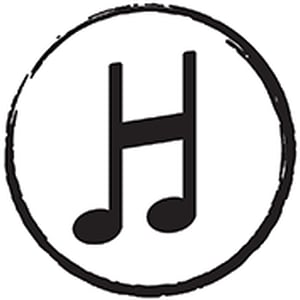 Collaborative Performance to Enhance Well-being
The Human Sound Project empowers groups – regardless of their musical experience or talent – to collaboratively create and perform new songs about their stories.
Ideal for a one hour energiser ahead of a conference, or a team building workshop, The Human Sound Project blends a suite of powerful group processes that harness every person's innate capacity to express: to share stories, write words, and make sound and movement; It combines these expressions in a live group setting, with interactive technologies, to offer exciting, innovative and accessible ways for groups to come together and create songs.
By making a song together, teams directly experience and enhance their group connection as well as their collaboration and communication skills.
The final song, a musical reflection of the group's "collective story", is gifted back to the group and can be shared with the wider-community to inspire, educate, and transform.
Founded in 2013 by musician and facilitator Simon Jankelson, The Human Sound Project began as a grassroots music project in NYC and since then the songs of literally thousands of people from organisations schools, and communities on six continents around the world have been recorded.
Human Sound DJs
The Human Sound Project and facilitators have performed at events including: TEDxCanberra, SXSW, Burning Man, Subsonic Festival, Regrowth Festival, Confest, CMJ festival, Sydney Design Festival, Cape Town Open Design Festival.
During these interactive experiences the dance floor becomes a playground for sounds. Attendees hear unique combinations of acoustic and electronic rhythms, coupled with the sounds collected from Human Sound experiences across five continents – from Africa to South America, New York and Berlin. And, they add sounds to the Human Sound tracks while they dance and play, with the spontaneous sounds they create recorded and mixed into the soundtrack live, all professional facilitated and mixed by the Human Sound engineers.
The Human Sound Project can design performances for 20 minutes to two hours for any size audience. Human Sound Performances can be tailored to suit the staging and energy of your event – whether an interactive installation as part of a market stall, or a main stage dance extravaganza!
Human Sound Project in Schools & Communities
The Human Sound Project empowers organisations, school groups and communities to collaboratively create new songs about their stories, cities, end of year celebrations, national and special days, programs and celebrations.
Every person, regardless of experience, confidence, culture or language is able to participate in creating music from body percussion and voices, with instruments optional.
The program can be designed to suit your group's needs and adapted for 10 to 300 or more people and a range of spaces. A successful collaboration can be achieved in two or three hours, or can be extended over a number of days or weeks.
Human Sound Project Events
The Human Sound Project can deliver an inspiring and exciting presentation on innovation, collaboration and technology at conferences or events.
Attendees hear how the Human Sound Project process was developed, the story of its travels unifying groups around the world, and most importantly, engage with the ideas in an exciting mix of spontaneous collaboration and technology as musical process are demonstrated – attendees won't be able to resist making sounds with their hands, feet and voices and hearing the recordings played back live!
Topics for keynote presentations include cultural innovation, collaboration, technology, storytelling and wellbeing.
The Human Sound Project Keynote is designed for 20 – 2000 people, and can be customised to fit with your event schedule from 10 to 60 minutes.
The Human Sound Project supports:
Team Building
Learning and Development
Meetings
Events
Leadership training
Conferences
Product launches
End of year celebrations