The Hon. Nick Greiner AC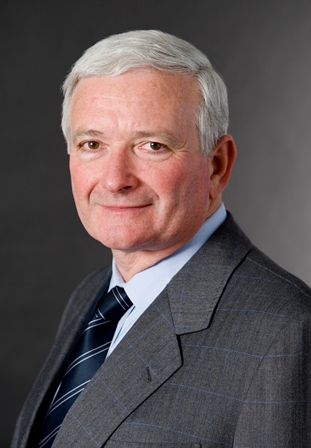 Former NSW Premier
Nick Greiner was Premier and Treasurer of New South Wales from 1988 to 1992. His government was a world leader in public sector reform including privatisation, private infrastructure provision, contracting out and financial management.
Nick was elected to Parliament in 1980 as the State Member for Ku-ring-gai. In 1983 he became Opposition Leader and in 1988 under his leadership the Liberal-National Party Coalition won a landslide victory. Previously he was Shadow Minister for Housing and Urban Affairs and also specialised in health care issues.
Major achievements included the $1.5 billion sale of the Government Insurance Office (GIO), the world's first private urban roads, dramatic turnarounds of the State's energy, port and transport enterprises, and the privatisation of coal and grain handling, printing, computing and many other government activities.
Nick Greiner was a leader of the Special Premiers' Conference process which resulted in mutual recognition of standards for goods, services and occupations, the development of the National Rail Corporation and a national approach to energy, road pricing and training. Other policy highlights included fixed term parliaments, establishment of the Environment Protection Authority, a new Industrial Relations Act and widespread reform of the State school system.
Since his retirement from politics he has been heavily involved in the corporate world as Chairman of several large companies and as the Deputy Chairman and director of others.
His appointments include Chairman of Bradken, The Nuance Group, QBE Australia/New Zealand and Asia-Pacific, and Accolade Wines, Deputy Chairman of CHAMP Private Equity, Senior Advisor to Rothschild globally and Chairman, Council of Advisors, Rothschild Australia Limited.
Nick is also a Director of the European Australian Business Council (EABC) and a Member of the Board of Governors, Committee for Economic Development of Australia (CEDA). He is a Trustee of the Sydney Theatre Company Foundation, a member of the Advisory Committee of the Andrew & Renata Kaldor Centre for International Refugee Law, the Advisory Board for the John Grill Centre for Project Leadership and also the Harvard Business School Asia-Pacific Advisory Board.
In the Queen's Birthday Honours List of 1994, Nick Greiner was awarded a Companion of the Order of Australia for public sector reform and management and service to the community. In 2000, he was awarded the Centenary Medal.
He is a Life Fellow of the Australian Institute of Company Directors, an Honorary Fellow of CPA Australia and a Life Member of the South Sydney Rugby League Club and of the NSW Division of the Liberal Party. He was President of Squash Australia from 1996-1999 and of Soccer Australia from 2001-2002.
He holds an Honours degree in Economics from Sydney University and a Master of Business Administration with High Distinction from Harvard Business School.
Nick Greiner talks about:
While comfortable on a wide range of topics, Mr Greiner's key areas of interest are:
Government/business relationships
Boards' strategy and governance issues
Public sector reform
Economic policy esp. taxation and the Federation
Future of Australia – social and economic
Infrastructure