Ted Egan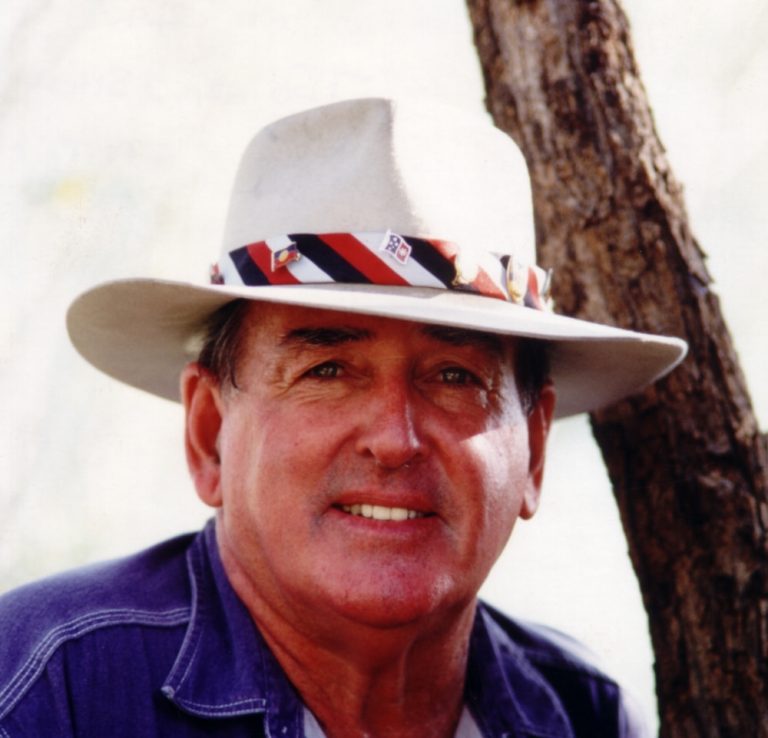 TV Presenter, Crocodile Hunter & Author
Ted Egan has lived most of his life in the Northern Territory.  He is best known as presenter of the highly acclaimed television series' This Land Australia and The Great Outdoors.
Prior to his television career Ted worked for the Department of Aboriginal Affairs and was stationed "in the bush".  While in the outback, Ted was a stockman, crocodile hunter, a Patrol Officer, Reserve Superintendent and a teacher at various outback schools.
Ted has also been writing and recording songs since 1969 and has produced 25 albums.  He also performs regularly at both folk and country music festivals.  He is considered one of the few people who can successfully bridge the gap between recording, writing and live performance.
In 1991, Ted was awarded the Order of Australia medal "for services to the Aboriginal people and for an ongoing contribution to the literary heritage of Australia through song and verse".
Ted is also author of A Drop of Rough Ted, Would I Lie to You?, The Paperboy's War, Sitdown Up North and Justice All Their Own and is co-author of two books each entitled The Drovers Boy.
He is an inaugural life member of the Australian Stockman's Hall of Fame, the Country Music Association of Australia, the Workers Heritage Centre, the Waltzing Matilda Museum and the Drover's Camp.  Ted is also Patron of the Drover's Camp and Volunteers for Isolated Students Education.
Ted Egan is also featured in the Hands of Fame and the Roll of Renown at the Tamworth Australian Country Music Centre and was the inaugural recipient of the Australian Folk Trust Award for major contribution to the Australian tradition.