Stephen Curry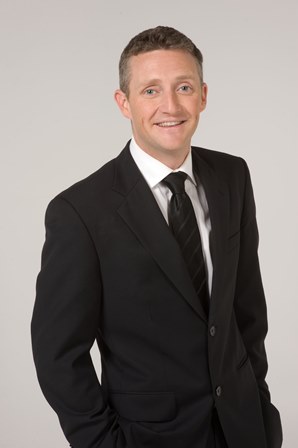 Award-winning actor, presenter, MC
Actor and comedian Stephen Curry is one of Australia's most popular and busiest performers since becoming a household name with his breakout role as Dale Kerrigan in the much-loved classic Australian feature film The Castle in 1996. Since then he has had leading roles in many films and television comedy and drama series and played some of our most memorable characters.
In 2007 Stephen took on the challenging role of portraying one of Australia's most legendary personalities, Graham Kennedy, in the biopic The King. He received many awards for this portrayal including an AFI Award for Best Lead Actor in a television drama, a Silver Logie Award for Most Outstanding Actor in a Drama and the ASTRA Award for Most Outstanding Performance by an Actor.
As well as his many acting accomplishments, Stephen is also a very highly regarded MC and host. He was the host of the 2008 AFI Awards and has also presented numerous times at the AFI Awards, the Logies, the ASTRA Awards and the IF Awards.
Stephen has also been the MC at many events including the 2014 St Kilda Film Festival Opening Night, the 2014 Collingwood Football Club Season Launch, the 2014 Master Builders Association of Victoria (MBAV) Awards, and the 2012 Kookaburras Hockey Victorian Awards.
Some of Stephen's many film and television appearances include Open Slather, Time of Our Lives, Fat Tony & Co, It's A Date, Redfern Now, Rake, Cliffy, Mr & Mrs Murder, Save Your Legs, Cloudstreet, Wilfred, The Cup, 30 Seconds, False Witness, The Informant, Rogue, Thunderstruck, Changi, The Night We Called It A Day, The Secret Life of Us, Take Away, The Nugget, The Wogboy, Cut, Silver Strand, Frontline, Day of the Roses, Mary Bryant, Queen Kat, Carmel and St Jude, Good Guys Bad Guys and Eric, to name just a few.
His more recent stage performances include The Writers (MICF 2013), which received a 'Golden Gibbo' nomination for the show. He has also performed with Shaun Micallef in the world-renowned sketches of Peter Cook & Dudley Moore in Good Evening (at Sydney Opera House/Melbourne Comedy Festival/Brisbane/Perth).
Having performed in front of a appreciative audiences for more than 20 years, Stephen knows exactly what it takes to deliver a successful event and that is why he is so in demand as an MC and host.