Sigourney Weaver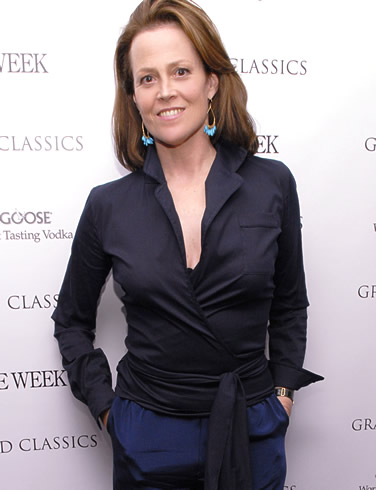 Acclaimed actress, environmental activist
Sigourney Weaver is an American actress probably best known for her critically acclaimed role of Ellen Ripley in the four Alien films: Alien, Aliens, Alien 3 and Alien Resurrection, for which she has received worldwide recognition.
Other notable roles include Dana Barrett in Ghostbusters and its sequel Ghostbusters II, Gorillas in the Mist: The Story of Dian Fossey, Working Girl, Death and the Maiden, The Ice Storm, Galaxy Quest, Snow Cake, Prayers for Bobby and Dr Grace Augustine in the James Cameron blockbuster Avatar and its upcoming sequel, Avatar 2.
Sigourney is also well known, on and off the screen, for her dedication to the conservation movement. She is a vocal advocate for the protection of mountain gorillas, winning a Golden Globe in 1988 for her role as primatologist Dian Fossey in Gorillas in the Mist. In addition, she serves as Honorary Chairperson of the Dian Fossey Gorilla Fund International.
In 1988, she also won a Golden Globe Award for Working Girl, becoming the first person ever to have won two acting Golden Globe Awards in the same year.
Sigourney is an absolute dream to work with, in addition to being a fantastic speaker. She is happy to attend dinners, undertake VIP meet and greet sessions and photo opportunities.
Sigourney has also spoken out against deep sea trawling before the 2006 United Nations General Assembly and narrated NRDC's Acid Test, an in-depth look at ocean acidification. Sigourney is recognised for giving voice to Discovery Channel's Planet Earth.
In 2008, Sigourney hosted the annual gala of the Trickle Up Program, a non-profit organisation focusing on those in extreme poverty, mainly women and the disabled, in the Rainbow Room.
In 2011, she received the Rachel Carson Award from the Audubon Women in Conservation organisation.
Sigourney Weaver talks about:
Her incredible life story
Personal experiences and the lessons learned through her work
Conservation
Women's rights