Samantha Gash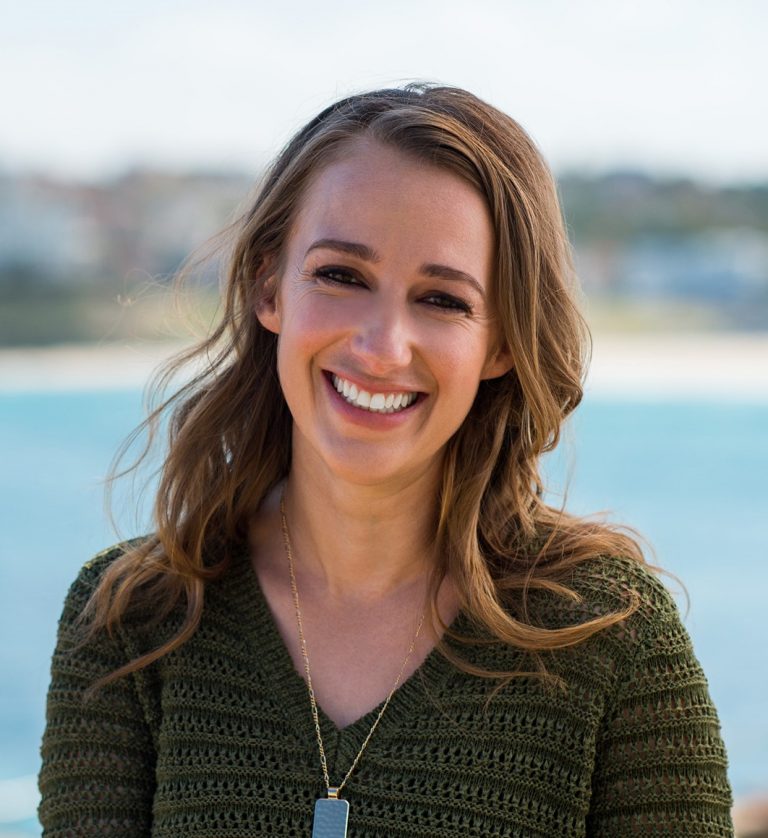 Ultra-marathon Runner, Social Impact Champion & Keynote Speaker
Samantha Gash is an accomplished lawyer turned endurance athlete and social impact leader. Her philosophy, "if you want something you've never had – you must be willing to do something you've never done," has fuelled her remarkable journey of pushing mental and physical boundaries, creating lasting impact, and inspiring others to do the same.
Samantha is a trailblazer in the endurance world, having completed numerous gruelling challenges that push her mental and physical boundaries. She has also demonstrated her ability to create and lead high-performing teams that will go to the edge of the world to make a positive impact.
She was the first woman and youngest person at the time to complete Racing the Planet's 4 Deserts Grandslam – 4 x 250km desert ultramarathons in the driest, windiest, hottest, and coldest deserts on earth.
Since then, she's utilised her endurance capabilities to drive social impact initiatives, such as running across South Africa to raise awareness about the high cost of feminine hygiene products for women in sub-Saharan Africa and embarking on a 77-day run across India to raise funds and awareness for World Vision's education programs in India.
Samantha's resilience and ability to navigate chaos and change have also been on full display in her recent endeavours. She engaged over 18,000 people from over 78 countries to raise funds and run for the 2020 bushfire relief efforts and to support Indians during their second deadly wave of Covid-19 in 2021. Most recently, she embarked on a 50-day unsupported traverse of Nepal's Great Himalaya Trail, covering 1,000kms and climbing over 50,000m through some of the most remote passes in the world. The project titled Resilience in Motion supported vulnerable women and girls in rural Nepal through funding access to education, financial and digital literacy programs via World Vision.
Samantha's accomplishments are not limited to endurance sports and social impact initiatives. She is also the founder of Her Trails, a global adventure platform for women delivering online holistic trail running programs and in-person immersive retreats. She uses her experiences to cultivate resilience, interconnectedness, and creativity in individuals and teams, inspiring them to take on challenges and achieve their goals.
As a highly regarded international speaker, Samantha uses authentic storytelling and dramatic documentary footage to share her journey and inspire others to pursue their passions, embrace discomfort, and create positive change. She is a compelling change leader who guides teams through managing industry disruption and learning to become comfortable in discomfort in an engaging and memorable way. Samantha's relentless pursuit of her goals, her willingness to take risks, and her commitment to making a positive impact on the world make her a truly remarkable individual and a powerful corporate speaker.
Samantha has been twice recognised as a finalist in the Women's Agenda Leadership Awards. She has been selected as a delegate for the Australia India Youth Dialogue, and was also nominated for a Pride of Australia Medal. She is a Goodwill ambassador for World Vision and is a proud AIA Vitality Ambassador – a personalised, science-backed health and wellbeing program that supports every day Australians to make healthier lifestyle choices. She was a competitor on the TV show Survivor where she met her partner Mark Wales. They welcomed Harry, their first child, in 2018.
Samantha Gash talks about:
LEADERSHIP WITH PURPOSE
Leadership with purpose that brings teams to go to the edge of the world
the imperative of a clearly communicated purpose
strategic vulnerability can empower your teams by creating trust
identifying your "A team" with the criteria of mission alignment, stability in chaos, ethic and perseverance
achieving momentum and team satisfaction through celebrating small successes
advice for women as leaders
RESILIENCE
Resilience strategies allow an individual to go beyond what they thought was possible
for the mind: connecting passion with a purpose then creating a clear mechanism for accountability
for the body: changing your physiology and relentless forward motion
redefining failure as an opportunity for growth
AGILITY
Agility allows us to take the path of least resistance in the face of challenge, change and chaos
recognising that execution requires equal measures of planning and adaptability.

crises will happen – it is your response that not only defines your character but also the outcome

agility is something you can blueprint as a team and can influence a positive culture
RISK MITIGATION
Risk Mitigation is how to plan and manage projects that have a high degree of risk.
Understanding and managing 

risk

How to cope & thrive in the unknown
Understanding & adequately preparing your team for differences in culture
Decision making of when to stop & when to keep going