Rosemary Vilgan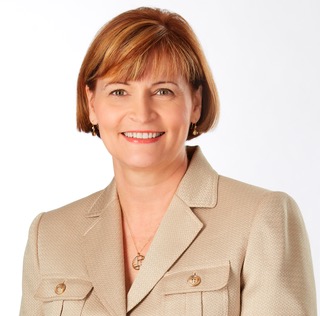 Internationally Recognised Australian CEO and Keynote Speaker
Rosemary Vilgan is one of Australia's leading CEOs, a Director at Commonwealth Bank Group Super and a Queensland Divisional Councilor for the Australian Institute of Company Directors. Highly regarded in the superannuation, financial services and business communities, she works across government, industry and business levels. She has received multiple awards and in 2013 was named Telstra Australian Business Woman of the Year.
Rosemary is a passionate speaker who has an ability to engage with an audience and leave a long-lasting impression. She speaks from hard fought experience in plain English about people, and she makes people from all walks of life understand her messages. On many occasions, Rosemary has been approached by people who tell her she was the one who made them make key changes in their business and personal lives that made the difference.
Rosemary Vilgan has been recognised nationally and internationally for her leadership skills and for transforming QSuper into an innovative, vertically integrated $90 billion financial services organisation. She was just 33 when she was appointed CEO of QSuper, one of the largest superannuation funds in Australia. While in the role, she personally negotiated and led major superannuation improvements for over 80,000 clients. Notably, Rosemary transformed the then public sector superannuation organisation into a globally recognised financial institution, which today covers superannuation, investment, financial planning and life insurance. In the process, she oversaw global investments and managed many difficult mergers, overcoming stakeholder interests and bringing diverse cultures and employees together with a united interest in growing QSuper. Rosemary grew the organisation from 300 to 1000 employees, created a world-class culture and received world-class staff engagement scores. Many staff resigned from public service during the GFC to work alongside her in the new private entity she created.
Rosemary Vilgan is the former chair of the Association of Superannuation Funds of Australia and in 2015 received an honorary doctorate from Queensland University of technology for her services to the University.
Rosemary Vilgan's tips for business:
Go for nirvana i.e. in strategy – You need to know where you are going. Always focus on the biggest of dreams of what you are about. This is what led Rosemary to building such a big, global business.
Lead your people and organisation from a place of love – You are being asked to love and care for the organisation that pays you. Your people need to understand the organisation mission and strategy. Don't let fear of the impact (especially on you) get in the way.
Make it real and become great at communicating the stories – Why are we doing this? Be prepared to be vulnerable if you can.
Lead up – Your team below you is very important but many people forget who hires you are actually the people above. Are you helping them achieve?
Things go wrong – Risk is always there, whether you recognise it or not. You need to trust your staff or why have them? You also need to ask lots of questions as ultimately the buck stops with you.
Client testimonials
Presenters must be driven by passion, the strong desire to share, deep personal thinking and be informed by real life hard yards. Rosemary has all of these.
-Association of Superannuation Funds of Australia