Ricky Grace AM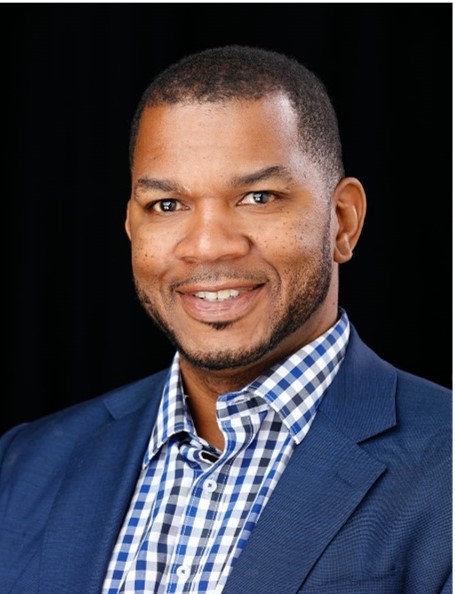 American-Australian former professional basketball player
Ricky 'Amazing' Grace is an Olympian and an American-Australian former professional basketball player who spent the majority of his career in the Australian National Basketball League with the Perth Wildcats. He is a much in demand gifted keynote speaker, who will inspire, motivate and entertain any audience.
More about Ricky Grace:
Ricky was born in Dallas, Texas. A basketball scholarship at Oklahoma University kick started Ricky's outstanding basketball career and he graduated in 1989 with a Bachelor of Arts and Science Degree focusing on Political Science.
Ricky arrived in Australia in 1990 and was recruited to the Perth Wildcats.  His illustrious Australian career included four NBL championships, two grand final MVP awards, four All-NBL First Team Selections and today he is one of only five Wildcats to have had their playing number retired. In 2010 Ricky was inducted into the Australian Basketball Hall of Fame.
Ricky made his debut with the Boomers in 1996 and was a member of one of the most successful Boomers teams in Olympic history at the 2000 Sydney Olympics, finishing fourth. During his basketball career Ricky also completed a Masters Degree in Educational Leadership at the University of Notre Dame.
Throughout his career Ricky spent much of his downtime working with the community and running basketball clinics within schools.  Ricky has visited and performed basketball clinics teaching 'Fun'damentals of basketball to kids in schools for over 30 years.
In 2004 he founded Role Models and Leaders Australia (RMLA) and focused his energies on creating a program that would develop leadership and education engagement for at risk youth in Australia. The featured program throughout Australia produced positive outcomes towards the federal government's Closing the Gap initiative.
In 2018, the Commissioner for Children and Young People WA, Colin Pettit, appointed Ricky as an Ambassador for Children and Young People during a major round-table meeting with Members of WA Parliament, representatives from the Education Department, the head of the Western Australian Mental Health Commission, WA Department of Health Staff and a range of academics.  Ambassadors for Children and Young People are eminent Western Australians who have a significant role in the community and a strong commitment to supporting children, young people and their families.
Ricky was also 2019 Western Australian of the Year Finalist – Community Award. The Community Award is presented in celebration of excellence in commitment to, and contribution towards, improving the quality of lives in the Western Australian community, at a state, national and international level.
Ricky has proved in his thirty years in Australia his ability to lead and work with individuals and teams in sport and in business culminating in being appointed a Member of the Order of Australia for his significant work and service to Western Australia's indigenous community through his basketball academy.
Ricky's diverse background being African, American and Australian has made it possible for him to demonstrate he can produce positive outcomes in a wide range of diverse circumstances while being a uniting leader and promoting inclusive environments.
Ricky Grace talks about:
A much in demand gifted keynote speaker, Ricky's infectious enthusiasm will inspire, motivate and entertain any audience with a range of topics including:
•          Team Building
•          Leadership
•          Resilience
•          Creating a Winning Culture
•          Purpose and Vision
•          Motivation & Determination – keys to success.
•          Achieving your Goals and Targets
•          Overcoming Adversity
Alternatively, Ricky can tailor a presentation to suit your event theme or specific requirements.