Ricki-Lee Coulter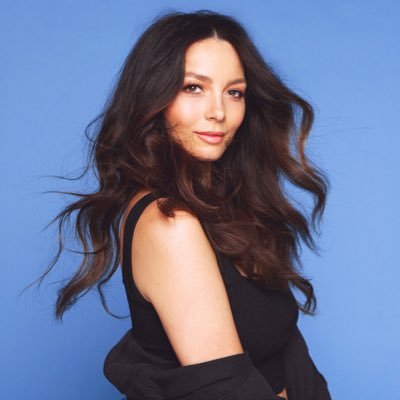 Singer/songwriter, television and radio presenter
Ricki-Lee is a multi-platinum selling, ARIA Award nominated Singer/ Songwriter and is one of Australia's most loved popstars. Since she was first discovered at just 18 years old when she auditioned for Australian Idol in 2004, she has gone on to sell millions of records in Australia and around the world with 15x ARIA Top 20 hit singles including 4x #1's on the ARIA Dance Chart & UK Club Charts, 3x ARIA Top 10 Albums and a Top 10 Album on the Billboard Hot 100 Chart in Japan as well as 5x Gold, 4x Platinum and 2x Double Platinum Certifications and over 35 million streams of her music.
As a songwriter, Ricki-Lee has collaborated with and written hit songs with some of the biggest international hit songwriters and producers in the world – and aside from her chart success, her songs have been used in huge Hollywood films like Sex & The City 2 (Can't Touch It) and Alvin & The Chipmunks (All We Need Is Love) and have also been synced all around the world on TV Commercials and in TV shows like The Bachelor in the US (All We Need is Love), The Voice Australia (Do It Like That), Dancing With The Stars US, So You Think You Can Dance US and Strictly Come Dancing UK (Can't Touch It and In The Mood) to name a few. Most  recently Ricki-Lee was approached by AT&T to re-record the classic 'Put A Little Love In Your Heart' for their 2020 holiday campaign which aired in the US & Mexico featuring Lebron James. In 2012 her song 'Do It Like That' was nominated  for Song Of The Year at the ARIA Awards – and her latest single 'Last Night' went  straight to #1 on the Australian iTunes Chart.
A live performer at heart, Ricki-Lee is at home on the stage – and with a loyal and  adoring fan base, over the past 17 years the powerhouse vocalist has performed in arenas, stadiums and on tv to billions of people around the world at the most coveted tv and sporting events in Australia. From her own sold-out shows on tour across Australia and Japan, and touring the country with Jason Derulo and The Backstreet Boys – to performing at the Commonwealth Games, the NRL & AFL Grand Finals, or the Formula 1 and Australian Open – to a live tv performance with an orchestra or an intimate acoustic show, or a fully choreographed show with her band and dancers – she really has done it all. Ricki-Lee is a true entertainer and whether it's an epic ballad or a banging dance track, she always has the crowd right in the palm of her hand.
Ricki-Lee is currently the much-loved host of Australia's Got Talent on Channel 7 and has also worked as a mentor on hit tv shows The Voice and Australian Idol alongside international superstars Nicole Scherzinger, Seal, Keith Urban, Michael Buble, Cyndi Lauper and Harry Connick Jnr to name a few.
Over the years she has fronted major campaigns with COVERGIRL, Disney, McDonalds, AT&T, Samsung, Woolworths, Pantene, Arnott's and even had her own clothing line in Australia and New Zealand for Cotton On Body.
It's no wonder Ricki-Lee is a household name in Australia.