Riana Crehan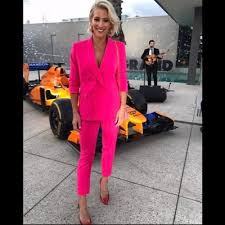 Sports Broadcaster, MC & Host
Riana Crehan is one of Australia's most successful female sports reporters, who is best known for her coverage of national Supercar events. Highly driven and with an impressive work ethic, she is admired and respected for her indepth knowledge of the broader sports industry as well.
Riana is a popular MC/host for events around Australia. She has been engaged to host events that include the Australian F1 Grand Prix, Red Bull corporate events, the Autobarn Lowndes season launch, Iveco corporate events and the DJRTP brain cancer charity event.
More about Riana Crehan:
Riana has covered Supercar events for Fox Sports, the Seven Network and the Daily Telegraph. She has co-hosted the hugely popular Top Gear Festival in Australia and many of the successful Fitbit brand events nation-wide.
Passionate about all things health and fitness, Riana holds a Bachelor of Nursing degree, graduating Dux of her class in 2012. She was also awarded the Outstanding Higher Education Student award and received the Dean's Award for the most outstanding graduate. She worked as a registered nurse at Monash Medical Centre Emergency Department in Melbourne, before moving to the Gold Coast in 2014.