Rebecca De Unamuno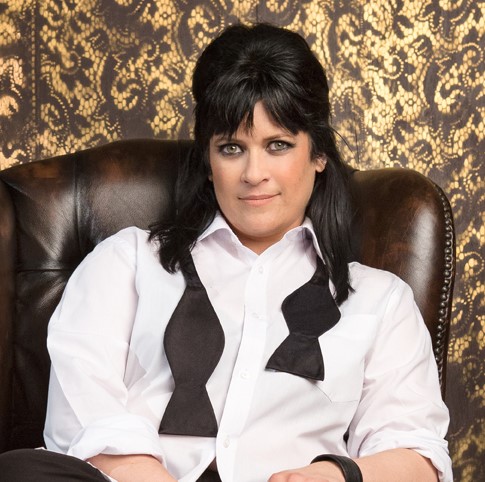 Actor, Improvisor, Radio Host, Comedian, MC & Presenter
Rebecca De Unamuno is an internationally recognised and multi-awarded improviser, a hilarious stand-up comedian, successful radio host, actor, and in demand voice-over artist.
Smart, sharp, versatile and incredibly funny, Rebecca is a much sought-after MC, presenter and corporate trainer.
More about Rebecca De Unamuno
An acclaimed and experienced improviser and comedian, Rebecca De Unamuno has performed for the past 20 years at various venues and festivals throughout the world including Just for Laughs, Edinburgh Fringe Festival, Adelaide Cabaret Festival, Sydney Comedy Festival, Enmore Theatre, Belvoir Theatre, Melbourne International Comedy Festival and New Zealand Fringe Festival.
She has performed with improvisers all around the world and has toured nationally multiple times with Seinfeld's Jason Alexander.
Rebecca has appeared on a plethora of popular Australian TV shows including Just for Laughs Australia, The Chasers War on Everything, Slideshow, Comedy Inc., The Late Shift, Hoot Hoot Go!, Talkin' 'Bout Your Generation, Big Bite and Kath and Kim.
On radio she has been a guest co-host on Triple M Breakfast, is a regular guest on Thank God It's Friday (ABC 702) and in 2016 she joined the ABC Radio Sydney presenting team, hosting ABC 702's Weekend Mornings throughout 2018. She works extensively in the world of voice-overs, including on Happy Feet 2 working alongside Robin Williams, Hank Azaria and Elijah Wood.
Rebecca's performances have earned her much critical acclaim. She was the recipient of the Moosehead Award in 2005 and Pick of the Fringe in 2013. She received nominations for Best Comedy at the New Zealand Fringe Festival and Most Outstanding Newcomer to Television in 2003. Rebecca is a two time Cranston Cup Champion, she was a member of the Australian team that won the Improv World Cup at the Just for Laughs Festival and was the first woman in the history of the competition to be named Player of the Tournament.
Client testimonials
Rebecca De Unamuno is possibly the smartest, sharpest, most versatile performer I have ever known.
-Jason Alexander (Seinfeld's George Costanza)
De Unamuno's exquisite talent for creating characters on the spot, as well as narrative to sustain them, is something to see.
-The Age
De Unamuno is a vibrant, expert storyteller...it's like watching a magician and wondering what the secret to her craft is.
-Inpress Magazine
This improviser is one talented individual. Her quick wit, candid enthusiasm, and ability to read the audience is exceptional, and her stage presence solid and enthralling.
-Squirrel Comedy