Peter Newman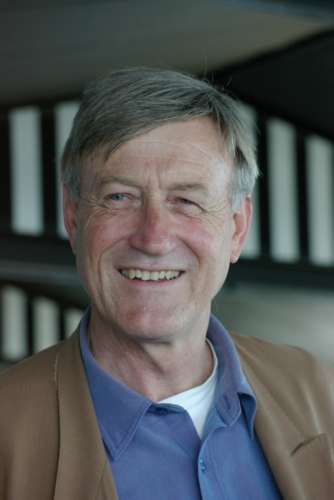 Urban Planning and Sustainability
Peter Newman is Professor of Sustainability at Curtin University. Over a 35-year academic career he has published 16 books and 300 papers. He was awarded an Order of Australia for his work on urban design and sustainable transport and continues to do research and provide policy advice and media commentary on Australian cities. He was described by Prime Minister Malcolm Turnbull at a City Summit as 'his tutor'.
In 2001-3 Peter Newman directed the production of Western Australia's Sustainability Strategy in the Department of the Premier and Cabinet – the first state sustainability strategy in the world. The World Business Council for Sustainable Development said that there was no other strategy in the world as comprehensive and engaging of the community
As Sustainability Commissioner in Sydney from 2004-5, Peter Newman advised the government on planning and transport issues. In 2006-7 he was a Fulbright Senior Scholar at the University of Virginia Charlottesville
In Perth, Peter is best known for his work in saving, reviving and extending the city's rail system. Peter invented the term 'automobile dependence' to describe how, as a society, we have created cities in which we have to drive everywhere. His book with Jeff Kenworthy, Sustainability and Cities: Overcoming Automobile Dependence was launched in the White House in 1999.
In 2001, Professor Newman co-authored a book titled Back on Track: Rethinking Australian and New Zealand Transport. In 2004 his book for the United Nations Environment Program titled Cities as Sustainable Ecosystems, was published.
In 2003, Peter was awarded a Centenary Medal for his contributions to Planning and Sustainability.
His books include Green Urbanism in Asia (2013), Resilient Cities: Responding to Peak Oil and Climate Change (2009), Green Urbanism Down Under (2009) and Sustainability and Cities: Overcoming Automobile Dependence with Jeff Kenworthy which was launched in the White House in 1999.
Renowned for his futuristic thinking, Professor Peter Newman has consistently warned cities to prepare for peak oil since attending Stanford University during the first oil crisis 30 years ago.
Professor Peter Newman talks about:
Government
Leadership
Strategy
Science
Business
Change
Future
Globalisation