Peter Berry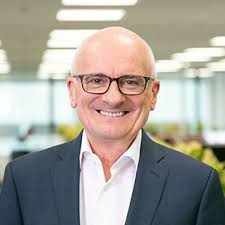 Cultural Change Expert & Keynote Speaker
Peter Berry is one of the country's most experienced management consultants and an innovative, compelling business presenter. For over 25 years he has taught in business schools worked directly with thousands of CEOs and supported small and large businesses to achieve leadership effectiveness and change.
The Founder and CEO of Peter Berry Consultancy (PBC), Peter specialises in leadership development, coaching, change management, business planning and team building.
He is renowned for providing customer focussed, evidence based solutions that enable organisations to choose the best people, develop key talent, build better leaders and enhance organisational performance.
Peter's leadership development programs focus on developing new competencies around self, team and business. He has taught thousands of managers how to reduce strategy to a single page. He calls this the "Northbound Train" – a one page executive summary used to provide direction and passion. Peter uses Hogan personality assessments, the Hogan 360 and coaching techniques to develop emotional intelligence.
Peter's client list includes major multinationals such as General Electric, Coca Cola, Nestlé and GMH. He also works with Australian icons including Qantas and Australia Post. Peter also has a broad range of government and small private sector clients. He has been a senior advisor to federal and state governments.
Peter's books include, The Big Picture – 9 Steps to Business Excellence, described as a "fast-paced, sharp-eyed, no nonsense account of leadership and organisational effectiveness", and The CEO Checklist, a management guide to in leadership, excellence and performance.
An engaging, motivational and knowledgeable speaker, Peter is a regular speaker for The Executive Connection, a network of more than 1,300 CEO's across Australia and New Zealand and over 13,000 members worldwide. He has been voted speaker of the year on three occasions.
Client testimonials
Wow, the best 2.5 hrs I have spent for a very long time, extremely beneficial & entertaining. Will really help me focus through the tough times. Peter certainly covered the topic thoroughly in a very well thought and presented fashion. This is the most valuable teaching I've had this year
-Rockend