Dr Paul Scully-Power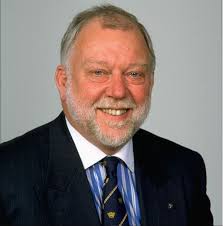 Strategist, Lateral Thinker & Australia's First Astronaut
Dr Paul Scully-Power is an integrator, strategist and orthogonal thinker, and is Australia's first astronaut.
He has a unique international background in Industry, Government, and Academia in the US, UK, Australia, and NZ, and is well known for his network of people and institutions around the world.
A leader in applying technology, he has broad expertise in defence, national security & intelligence, aviation & aerospace, cybersecurity, remote sensing, and systems analysis & ICT.
He has been Chairman, President, Executive Director, CEO and CTO in the private sector, and has served with the Royal Australian Navy, the UK Royal Navy, the US Navy, NASA, the Pentagon, US Military Intelligence and the White House.
He co-founded The Ripper Group (drones for the saving of lives) and currently serves as the NSW Smart Sensing Network's Special Envoy for Space & Defence and is the Adjunct Industry Professor in the Australian Artificial Intelligence Institute at the University of Technology Sydney.
Dr Scully-Power was a flight crew technical instructor in the Astronaut Office, Johnson Space Center, Houston Texas where he became Australia's first astronaut flying aboard Challenger on the 13th mission of the Space Shuttle.
He is a Doctor of Science in Applied Mathematics, Fellow of the Royal Aeronautical Society, Liveryman of the Honourable Company of Air Pilots, Freeman of the City of London, Fellow of the Australian Institute of Company Directors, Senior Fellow of the International Strategic Studies Association in Washington, DC, and a Life Member of the Space Industry Association of Australia.
Dr Scully-Power has served as Chairman of the Civil Aviation Safety Authority, Chancellor of Bond University, Director of the Australian Trade Commission, and Councillor of the Australian Institute of Company Directors.
He is a Member of the Order of Australia and a Knight Commander of the Imperial Order of Star of Honour of Ethiopia. A life-size oil painting of Dr Scully-Power hangs in the National Portrait Gallery in Canberra.