Paul McCarthy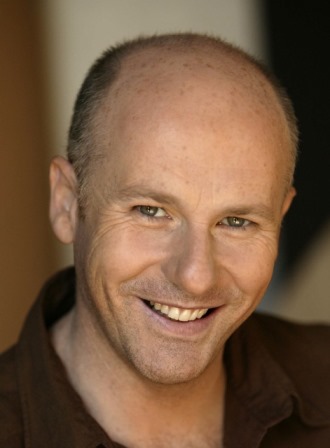 Award-winning comedy and cabaret performer
Paul McCarthy is definitely multi-talented. Not only is he an award-winning star of iconic Australian television and one of the nation's finest comedy actors, he is a writer, cabaret performer, live performance director, voice artist and comedian. He is also an extremely entertaining after-dinner speaker and MC.
Paul has been a constant on Australian TV screens in sketch series Totally Full Frontal (Ten), Double Take (Seven), Logie Award and AFI Award-nominated Comedy Inc. (Nine). He appeared as Kevin Rudd in At Home With Julia, which won the Equity Ensemble Awards, and also in Wednesday Night Fever (both ABC).
He makes regular guest appearances across all the major networks and regularly performs live in corporates and in the nation's biggest performing arts festivals.
Paul has won two Green Room Awards, was awarded Best Cabaret Show (2002 Melbourne Fringe Festival), was nominated for Best Comedy Performer (2006 AFI Awards) and won the Equity Ensemble Award (At Home With Julia 2012)
He started out in the Melbourne University comedy revue Laminex On The Rocks during the second-ever Melbourne International Comedy Festival in 1987.
Since the late 80s Paul McCarthy has lovingly tormented audiences with strange comic creations Mel Toupe, Noeline Dragge, Paul Cheese (of The Cheese Brothers) and, more recently, cabaret sensation Cliff Hanger, along the way receiving two Green Room Awards for Cabaret and an award for Best Cabaret Show for Melbourne Fringe 2002.
Paul's TV career saw him starting out as a guest actor on Neighbours, before becoming an ensemble member of sketch comedy show Totally Full Frontal (1998-9). More recently Paul's work on the long-running, Logie award-nominated sketch series Comedy Inc: The Late Shift was nominated for an AFI Award. His impersonations of ex-PMs John Howard, Kevin Rudd, Julia Gillard and would-be-PM-if-given-the-opportunity brekky TV host David Koch won him broad acclaim, including the chance to open the 2007 TV Week Logie Awards as the Kochie character.
In 2009 saw Paul returned to prime-time TV with new sketch comedy program Double Take (Seven), in which he showcased many of his alter-egos (Kochie, Kevin Rudd, Bert Newton and Tom Cruise to name a few).
In 2011, Paul was part of the ensemble for Ben Elton's Live From Planet Earth (Nine Network) after guest roles in Sleuth 101 (ABC), No Leave No Life (Seven Network), The National IQ Test 2010 (Nine) and The Underbelly Files: The Man Who Got Away (Nine).
With so many awards and credits to his name as a performer, fabulous comedic skills and a quick wit, Paul McCarthy is guaranteed to entertain any audience.