Paul Martell & Jane Scali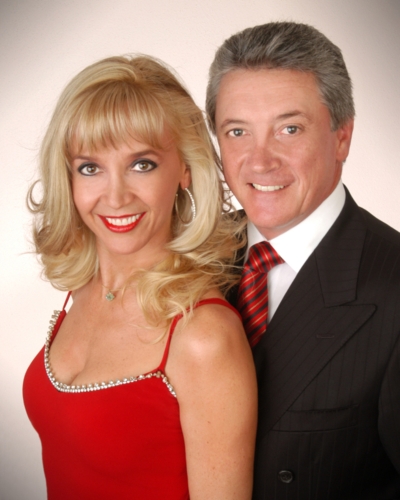 Paul Martell and Jane Scali caberet show
Paul Martell and Jane Scali present their show One Night Only.
This dynamic husband and wife team have been treading the boards on and off the stage for over 20years around Australia in Clubs, Casino's, The Hilton Circuit, Sporting Events and at Corporate functions. They have won 17 "MO" Awards………Paul has been voted by his peers Comedian of The Year on 11 occasions and Jane 6 times for Female Vocal Entertainer.
Jane Scali will be remembered as one of the original team members from Young Talent Time and more recently from 2 years on the Roy and HG Show and countless appearances on the Mid-Day Show, Don Lane and Hey Hey. She also appeared in the musicals Annie with Anthony Warlow, Smokey Joe's Cafe and as the female lead in the original Grease The Arena Spectacular with Craig McLauchlan and Danni Minouge.
Paul Martell is recognized as one of Australia's leading corporate comedy performers and has also shared the stage at the Hilton and Star Casino with Andy Williams, Shirley Bassey, Tom Jones, Humperdink, Wayne Newton, Shirley MacLaine and John Denver. As well as expecting his fast pace Irish wit, audiences will also experience visits from his many Impressions like DeNiro/Jack Nicholson/ Sean Connery/ Michael Caine/ Billy Connolly and many more.
This new show also includes The Fiona Gage Dancers as they pay tribute to the Musical Chicago and Grease. Martell and Scali also let fly with an acidic send up of Dancing With The Stars.
After the success of the Australian Pensioners Insurance TV commercials featuring Martell and Scali on the panel of Understanding 50, they have experienced a strong interest from the corporate sector to MC and Co Host at Award ceremonies and conference dinners. The combination of hosting and performing their cabaret has received rave reviews.
As John Laws said on Sydney radio 2UE on 5th June 06, Martell and Scali are a very talented and entertaining double.
Client testimonials
Martell and Scali are a very talented and entertaining double.
-John Laws