Patrick Dodson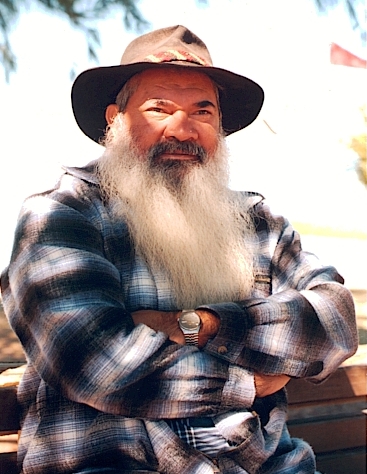 Aboriginal Reconciliation
Patrick Dodson is a Yawuru man from Broome in Western Australia.  He is a former Director of the Central Land Council and the Kimberley Land Council, a former Royal Commissioner into the Aboriginal Deaths in Custody, and the former Chairman of the Council for Aboriginal Reconciliation for six years.
Known as the "Father of Reconciliation", Patrick has devoted his life to bringing about peace and harmony between Indigenous groups in Australia and in bridging the gap in culture and understanding between black and white Australians.  He has addressed such issues as land rights, Aboriginal deaths in custody, the stolen generation and reconciliation.
Patrick lives and works in Broome where he is involved in matters relating to the preservation and enhancement of indigenous rights and culture.