One Hit Wonders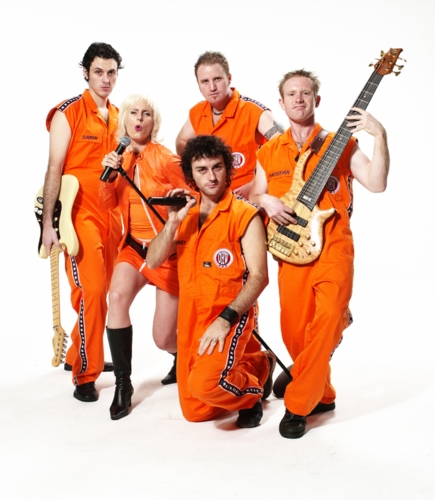 Party Rock Band
A five piece party rock band, the One Hit Wonders are one of Australia's most popular live acts. Blending tongue-in-cheek irreverence with outstanding musicianship and a live show that knocks the socks off audiences, the One Hit Wonders are a corporate favourite.
Playing songs by artists who only had one hit, the One Hit Wonders have performed over 1000 shows in front of over a million people, Ranging from intimate pub gigs to large functions, the One Hit Wonders are serious about putting on a good show and leaving the audience wanting more.
A corporate favourite, the One Hit Wonders have performed for numerous Australian companies including McDonalds, Coca Cola, Phillip Morris, Zurich, Kellogs, Qantas, TAB, St George Bank, Freedom Furniture and Aussie Home Loans as well as the Australian Rugby Union, The Adelaide Grand Prix (before it moved to Melbourne) NRL League games, and two massive performances during the One Day Cricket Finals at the MCG and SCG before 130,000 people.
They have performed for the Duchess of York, played live on nationwide radio 2JJJ, and have appeared on the Seven, Nine and Foxtel Television Networks. They have also been featured in every major newspaper in Sydney, as well as Who Magazine.
So what makes them different to any other band out there – the One Hit Wonders play…. well… 'One Hit Wonders'! – those shooting stars of the pop world that rose to instant fame with one big hit and then sank into oblivion soon afterwards. This means The One Hit Wonders cover musical styles to suit all tastes – from glam rock to disco; from synth-pop to post-punk, current Top 40 – all of it done brilliantly!