Noel Pearson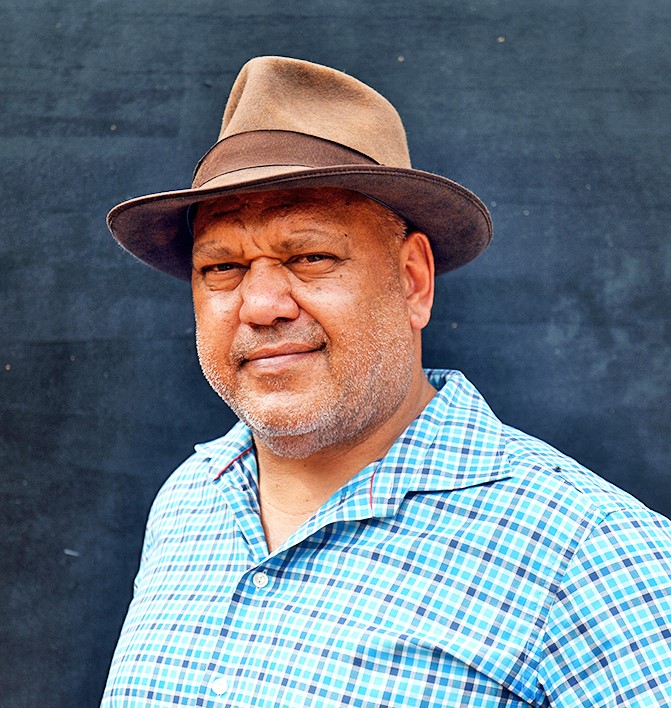 Indigenous Affairs Advisor, Founder of Cape York Partnership and Good to Great Schools Australia
Noel Pearson comes from the Guugu Yimithirr community of Hope Vale.
For over 30 years, Noel has pursued key agendas to achieve land rights and socioeconomic development outcomes for Cape York. He co-founded the Cape York Land Council and negotiated with the Keating government to establish the Native Title Act 1993 after the High Court's landmark Mabo decision rejected the fiction of terra nullius.
After seeing socioeconomic problems that were not present in his childhood accumulate, Noel has focused on pioneering empowering and holistic approaches to welfare reform, and transforming educational outcomes for disadvantaged students.
He is the Founder of Cape York Partnership and Good to Great Schools Australia and has co-founded other organisations also dedicated to ameliorating entrenched disadvantage of 'The Bottom Million'.
Noel served as a member of the Expert Panel on Constitutional Recognition of Indigenous Australians and the Referendum Council. He is currently a member of the First Nations Referendum Working Group and continues to advocate for structural reforms to empower Indigenous people.
Client testimonials
Noel was a big hit with delegates at the CHA conference. They found him to an inspirational, motivated and passionate speaker. He received a standing ovation at the end of his presentation, something I've not seen before at our conference and I've been here for 13 years!
-Catholic Health Australia Incorporated