Natalie Ahmat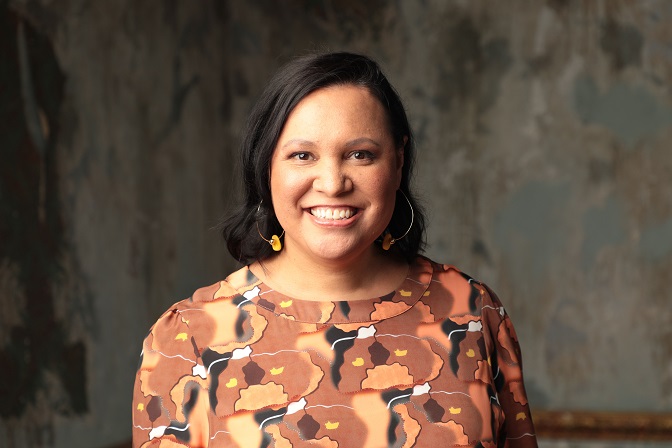 Head of Indigenous News and Current Affairs & MC
A proud Mudburra (Wave Hill, NT) and Wagadagam (Mabuiag Island, Torres Straits) First Nations woman, Natalie Ahmat is passionate about telling Australian stories through an Indigenous lens.
For the past 15 years, Natalie has been a familiar face on NITV, as the Presenter of Australia's only dedicated Indigenous television news bulletin, NITV News, as well as Nula – NITV's weekly news in review program. She has fronted NITV's live coverage of many significant Indigenous events, including Garma from north east Arnhem Land, the Uluru First Nations Constitutional Convention, and the National NAIDOC Awards.
In April 2023, Natalie was appointed Head of Indigenous News and Current Affairs at NITV & SBS, overseeing NITV News, as well as NITV's flagship current affairs programs, The Point and Living Black.
Since joining the inaugural NITV News team in 2008, Natalie has travelled around the country reporting on First Nations issues, and has anchored the channel's live coverage of some of the most significant Indigenous events in recent history, including Garma from north east Arnhem Land, the Uluru First Nations Constitutional Convention and the National NAIDOC Awards. Natalie and the NITV News team were early adopters of broadcast technology which allowed them to take the news out of the Sydney studio, to broadcast 'on country', talking directly to grassroots community members about the issues affecting them. Since launching NITV News on The Road, Natalie has broadcast from nearly 100 remote, regional and urban communities across mainland Australia, including Broome and Kalgoorlie in WA, South Australia's APY Lands, Kalkaringi and Yirrkala in the Northern Territory, and Thursday Island in the Torres Straits, to name just a few.
She has also appeared on television internationally, presenting Nations without Borders, a current affairs program produced in partnership with the World Indigenous Television Broadcasters Network, and shown in Canada, Aotearoa/New Zealand, Taiwan, the US, Finland, Norway, Sweden, Ireland and Scotland. She has appeared as a commentator on radio and television programs, both in Australia and internationally, providing analysis on both Indigenous issues and bringing a black perspective on the big stories of the day. In 2017, she produced Shark Curry, a documentary celebrating the achievements of the Australian Indigenous Womens Cricket team on their history making tour of India.
Her on-air profile has given Natalie the opportunity to give back to community through a range of voluntary roles. Natalie is the Co-Chair of the Indigenous Literacy Foundation, and an Ambassador for Neighbour Day and the Indigenous Literacy Foundation. She sits on Cricket Australia's National Aboriginal and Torres Strait Islander Cricket Advisory Committee and is a past member of the Walkley Judging Board.
Natalie has won several awards for her contributions to the media industry and Indigenous community, including the University of Canberra Chancellors Lifetime Achievement Award in 2022, Journalist of the Year at the 2015 Multicultural and Indigenous Media Awards and the 2012 Deadly for Community Broadcaster of the Year. She was also a finalist in the NSW Aboriginal Woman of the Year Award in 2023.