Michael Edgley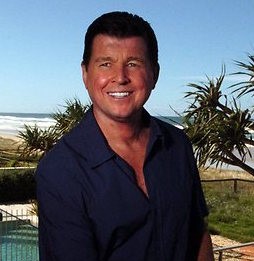 Event Producer, Entertainer & Keynote Speaker
Michael Edgley is a successful Australian event producer, best known for pioneering big-ticket tours by artists, including the Bolshoi Ballet and Cirque du Soleil, Marcel Marceau, Olivia Newton-John, Kiss, John Denver, Tina Turner, Rudolf Nureyev and Torvill and Dean.
A dynamic keynotes speaker, his stories of the many tours he has brought to Australia are insightful and engaging.
Entertainment is in Michael's blood – his father Eric Edgley started the family business and in 1967 when he died, Michael (then 23) took it on.
Michael's first show – a Moscow Circus Tour – attracted an audience of 1.2 million and grossed more than $7 million. The tour launched Michael into a career as Australia's most successful entrepreneur.
Through the 70's he dominated the live entertainment business, received an MBE in 1973 (the youngest Australian ever to get the award) for services to theatre and became Western Australia's Citizen of the Year in 1970.
After successfully managing the company from Perth, Michael moved to Sydney to involve himself in Australia's fledging film industry – all the time continuing to bring spectacular events to Australia such as The Georgian Dance Company, The Royal Winnipeg Ballet, to Shirley Bassey, Bette Davis, Rod McKuen, The Vienna Boys Choir, The Red Army Choir, Rudolph Nureyev and Friends, Sesame Street Live, many Russian Circuses, Dance Companies and Orchestras, and the fabulous tour of Torvill and Dean.
Michael has staged a number of major tours in overseas markets, including Hong Kong, Singapore, Taiwan, England and the USA. He lives on the Gold Coast where he continues to organize Australian tours of the Great Moscow Circus.