The Hon. Dr Meredith Burgmann AM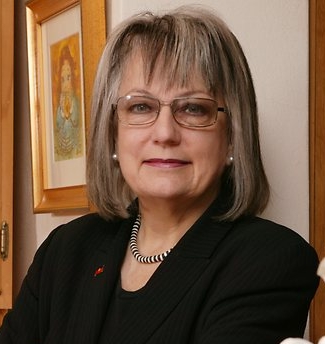 Former President of the NSW State Legislative Council and outspoken feminist
The Honourable Dr Meredith Burgmann AM has been an early feminist and anti-racism activist, an academic, a senior MP and a writer. She was President of the NSW Upper House and has written four books. She has been President of the Australian Council for International Development and a Consultant to the United Nations Development Program. She is currently an Ambassador for the Sydney Swans.
Dr Meredith Burgmann is a dynamic public speaker on vital contemporary issues including politics, feminism, and international aid and development. She is a regular contributor to radio and TV current affairs shows, particularly Weekend Breakfast on ABC TV.
More about Dr Meredith Burgmann:
Dr Burgmann's passion for politics is long standing. She was active in the Vietnam and apartheid protest movements at Sydney University, and spent time in prison for running onto the Sydney Cricket Ground in 1971 during the Springboks tour. Having gained her PhD at Macquarie University, she taught industrial relations and politics there for 18 years. She was the first woman President of the NSW Academics union.
Dr Burgmann entered State Parliament in 1991 and in 1999 was elected President of the NSW Legislative Council to replace Virginia Chadwick.
As a member of parliament, she served as the chair of the Parliamentary Privileges and Ethics Committee where she led an inquiry into certain paedophile conspiracy allegations made by former politician Franca Arena. It was generally acknowledged that the committee observed procedural fairness during that inquiry, and that her time as a politician has shown her to be an "independent and intellectual member" of the New South Wales Parliament.
As President, she continued to reduce the size and scale of the traditional opening of State Parliament. For the 1999 opening, she axed the nineteen gun salute and she invited just three ambassadors, two from Cuba and Vietnam. This was criticised for being left leaning, as these nations had communist governments. Dr Burgmann further angered Monarchists when she ordered the removal of the Queen's portrait from the President's Office and replaced it instead with an Aboriginal painting.
Dr Burgmann retired as President on 27 March 2007 at the expiry of her term as a member of the Council. She is the longest serving female presiding officer in Australia. She then ran as the Labor Party's first female candidate for Lord Mayor of Sydney and served on the City of Sydney Council between 2008 and 2012.
In 1998 she co-authored with Verity Burgmann the hugely popular and highly commended Green Bans Red Union, Environmental Activism & the New South Wales Builders Labourers' Federation published through University of New South Wales Press. This was re-issued in 2017. In 2007 she published with Yvette Andrews The Ernies Book: 1000 Terrible Things Australian Men Have Said About Women. She edited Dirty Secrets: Our ASIO Files in 2014 and in 2021 she wrote (with Nadia Wheatley) Radicals: Remembering the Sixties (NewSouth Press). She has also published many articles and chapters on women's issues and various articles on industrial and environmental matters.
Dr Burgmann has been an outspoken feminist since the second wave women's movement in the 1960s. She was a founding member of the National Pay Equity Coalition, the Campaign against Discrimination and Emily's List. She originated the Ernies Awards for sexist remarks which are now in their 29th year and which garner Australia-wide coverage. She has been patron or served on the board of many women's organisations including Women in Film and Television, Breast Cancer Network Australia, Australian Reproductive Health Alliance and Jarrah House.
Dr Meredith Burgmann is actively involved in the local and global community. She is President of the Zimbabwe Information Centre. She is a spokesperson for the National Pay Equity Coalition; a Life Member of the National Tertiary Education Union and the ALP and has been a Patron of many organisations including the Friends of Public Football Grounds, The Australia Africa Business Council, the Cuban Children's Fund, The Pacific Calling Partnership, Austcare,  and the Pride History Group. She has served on the boards of UNSW University, The Sydney Peace Prize, Labour History, The Mick Young Scholarship Trust and many others
Dr Burgmann has been awarded the Centenary Medal (2000), The Ordem de Timor-Leste Medalha (2016) and Member of the Order of Australia (2020).