Melissa Clark-Reynolds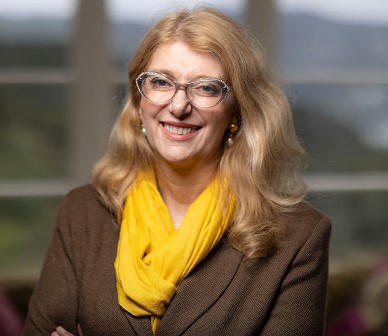 Business Entrepreneur
Melissa Clark-Reynolds was a third generation single mother who has become recognised as a stand-out entrepreneur. Combining business and motherhood with heart and a sense of humour, Melissa will entertain, move and inspire.
Melissa Clark-Reynolds set up a health, safety and Workers Compensation Insurance consultancy which grew over seven years to become part of Fusion (New Zealand's largest private Workers Compensation insurer).
When the New Zealand Labour Government nationalised the business in 2001, Melissa sold her shares to Southern Cross Healthcare (New Zealand's largest health insurer) and refocused her activities.
After taking a couple of years off, Melissa Clark-Reynolds now invests in businesses and provides 'capable capital' – providing both investment and hands on entrepreneurial capability to turn the businesses around. She is currently involved with a manufacturing company, a children's learning business and is Chief Executive of INTAZ Ltd (a health and safety software and solutions company), in Hamilton, New Zealand.
Melissa Clark-Reynolds is a powerful young woman ...
Melissa Clark-Reynolds is passionate about entrepreneurship and represented New Zealand at the APEC Forum on encouraging Women Entrepreneurs. She was a judge for EY Entrepreneur of the Year (2000 & 2004), was featured in Her Business magazine's Hall of Fame and was named as one of the 150 most powerful women in New Zealand Business (Unlimited Magazine, 2002).
Melissa Clark-Reynolds has been featured in a number of books including Success in New Zealand Business V2 (1997), A New Generation of Business Leaders (2000), Living Life Out Loud (2001) and The Kiwi Effect (2004). She has also been on the cover of both Her Business and Management Magazines.
Client testimonials
What a way for our conference to open – we couldn't has wished for better… She was outstanding – we couldn't have asked for more. Gut wrenching emotion, laughter, tears, 'sudden intakes of breath. Melissa touched the audience in so many ways.
-Lampenalectus Recruitment