Matt Okine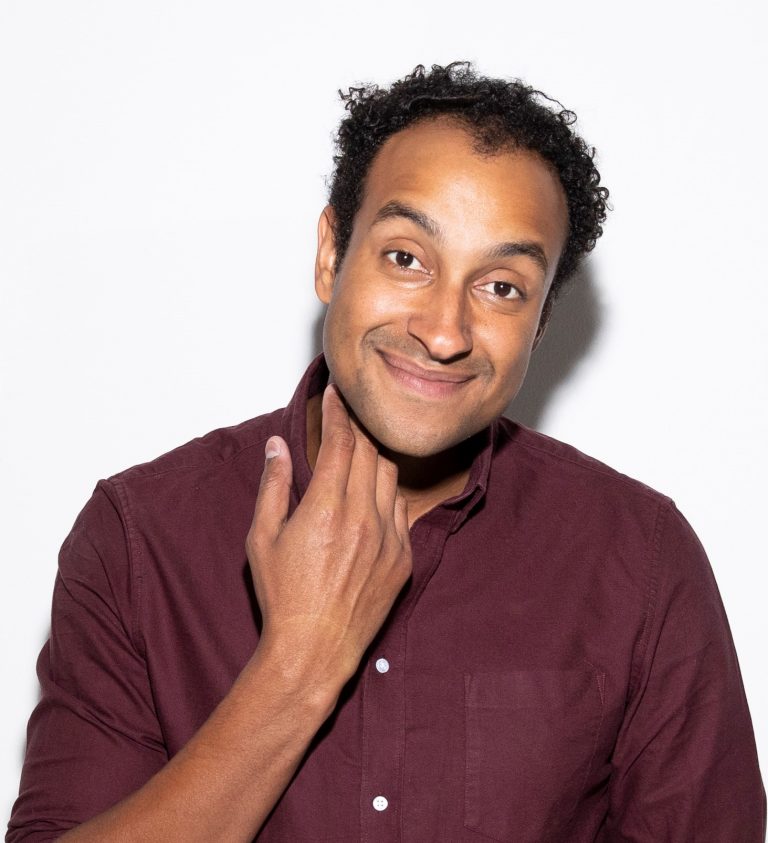 Comedian, Actor, Presenter & Corporate Entertainer
Matt Okine is a multi-talented Australian comedic performer. The recipient of numerous prestigious acting and comedic awards including an ARIA and a Director's Choice Award, he has toured extensively in Australia and overseas. Matt has also been a successful radio presenter and has written a published novel.
More about Matt Okine:
Matt Okine performs sell out national tours of his live shows year in, year out, and has gained much popularity on the festival circuit with featured annual performances at the Australian and New Zealand Comedy Festivals, as well as appearing at JFL Montreal and Edinburgh Festival Fringe.
He has toured in London, Singapore, Hong Kong and India, and has supported international acts including Dave Chappelle, Aziz Ansari and Chelsea Handler. He has also made appearances in several TV shows including ABC TV's It's a Date and Dirty Laundry Live, SBS's Legally Brown, Ch 7's Orange Is The New Brown and Ch 9's Doctor Doctor.
Major accolades include the prestigious Director's Choice Award at the 2015 Melbourne International Comedy Festival for his intrinsically personal show, The Other Guy. Following the success of this live stand-up show the popular TV channel Stan announced The Other Guy as one of the new original productions for 2017.
In 2015 Matt took home the ARIA Award for Best Comedy Release for Matt Okine; Live at the Enmore Theatre. He was nominated for Best Comedy Performer at the Helpmann Awards, and for Best International Show at the New Zealand International Comedy Festival.
Prior to this, Matt accrued the Best Newcomer Nomination at the 2013 Edinburgh Festival Fringe, the Sydney Comedy Festival Best of the Fest (Local) Award in the same year, and the 2012 Best Newcomer Award at the Melbourne International Comedy Festival (which he shared with Ronny Chieng).
Matt spent three years co-hosting Triple J's hugely successful Breakfast Show before hanging up his headphones to go into production on his television adaption of his award-winning semi-autobiographical stand up show The Other Guy for Stan. He co-wrote and starred in the show which aired in 2017 and later that year earned him an AACTA nomination for the Subscription TV Award for Best New Talent.
Matt's debut novel Being Black N Chicken, and Chips was published by Hachette Australia. The heart warming coming of age novel was based on his 2012 live show which earnt him his Best Newcomer Award at the Melbourne International Comedy Festival.
Matt continues to appear at various events and festivals around the world.
Client testimonials
Leave with a song in your heart.
-The Guardian UK
Okine is graphic and hilarious
-The List
Bound to become one of Australia's most popular stand-up stars.
-The Age
Side-splittingly funny.
-The Australian Times
Matt Okine is a revelation.
-The West Australian
Outstanding... rising star.
-Time Out London