Matt Hall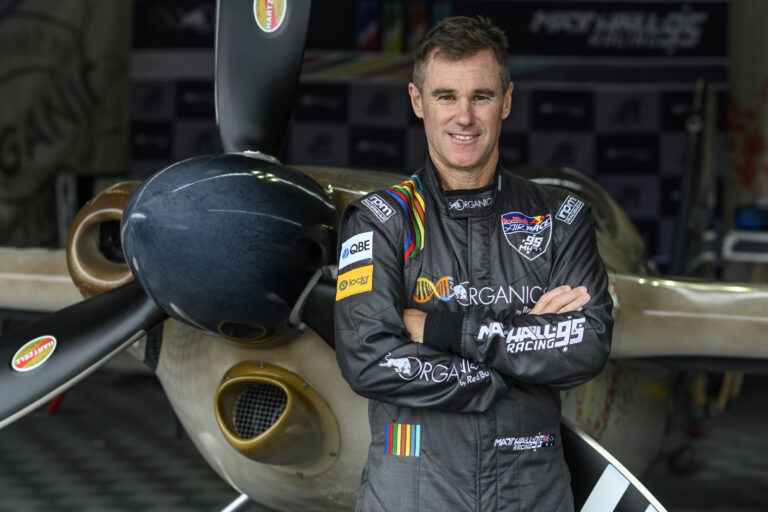 Red Bull Air Race Pilot, Risk Management Expert & Motivator
Matt is a highly authentic and memorable keynote speaker, corporate speaker and master of ceremonies. He captivates audiences with mind-blowing aviation stories and near-death experiences while seeding key inspirational and educational messages. Matt is extremely engaging in a social setting and welcomes the opportunity to interact with event attendees.
Matt epitomises the core elements of a true champion and gentleman. He is one of the most polished and engaging event speakers you will ever meet, bringing to life his fascinating story from humble beginnings to unimaginable goals. Matt is a third-generation pilot whose life in aviation has seen intense military combat, multiple near-death experiences and immortalisation in the fastest motorsport on the planet.
Matt is the reigning Red Bull Air Race world champion. He placed third in his world championship racing debut in 2009 becoming the first rookie in history to make it to the podium. Matt has since accumulated seven wins and 25 podiums, making him the most successful air racing pilot in the modern era.
Former wing commander in the Royal Australian Air Force, a combat veteran of Iraq with USAF medals for heroism under fire in his F-15E Strike Eagle fighter jet, Matt takes his audience into a world where the stakes are high and the margins are extremely slim.
Matt Hall talks about:
In addition to the following keynote speaking themes, Matt shares his attitude and approach to the enormous task of defending his world title in the new look Air Race 2022:
Risk management
Excelling under pressure
Situational awareness
Clarity in complex environments
High performance
Recovering from adversity
Maximising team success
Team building and trust
Preparing to succeed
Motivation and goal setting
Achieving your dreams
Client testimonials
Matt Hall spoke recently at our annual conference, his presentation was both enthralling and inspiring. His story of courage and perseverance captured the interest of our attendees and in fact caused many to comment on how valuable his speech was. Matt spoke with such intensity and passion, he drew the audience in and painted a vivid picture of his experiences. His determination throughout his career, although unique in its character, is something that we can all aspire to.
-Sir Walter Group