Martina Navratilova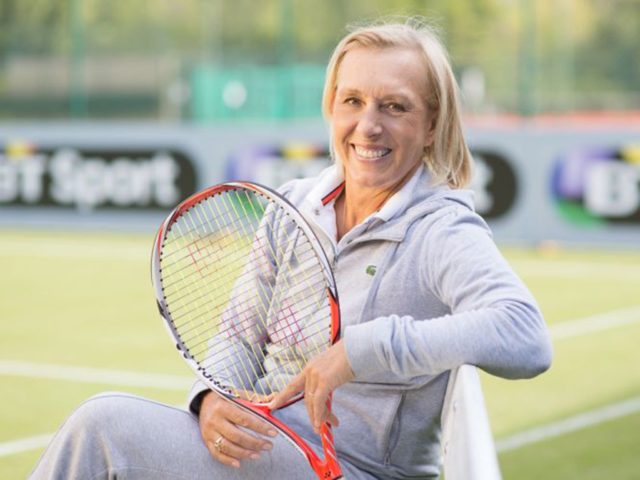 Champion tennis player and speaker
One of the most successful athletes of all-time, Martina Navratilova knows first hand what it takes to overcome adversity and find success, She is a compelling advocate for active living, strong determination and aggressive goal-setting.
A champion tennis player, Martina Navratilova's sheer strength and motivation made her a force to be reckoned with on the tennis court. She amassed an unmatched number of professional records over a career spanning four decades, winning 59 grand slams, and a record nine Wimbledon singles championships.
Martina Navratilova was voted the WTA's "Tour Player of the Year" seven times, was inducted into the International Tennis Hall of Fame, and declared one of the "Top Forty Athletes of All-time" by Sports Illustrated.
Beyond the tennis world, Martina Navratilova's character and determination have made her one of the most vocal advocates for a number of causes, ranging from equal rights to AIDS research.
Well known for her sharp wit as well as her candid and powerful speeches, Martina Navratilova is an inspirational leader who demonstrates tenacity, candour and sheer motivation. Martina Navratilova has become an in-demand speaker, delivering keynote addresses and in-depth commentary to audiences worldwide.
Martina Navratilova talks about:
What it takes to become a champion
Setting and achieving goals
Healthy lifestyle and fitness
Overcoming adversity
Human rights and equality