Mark Ella AM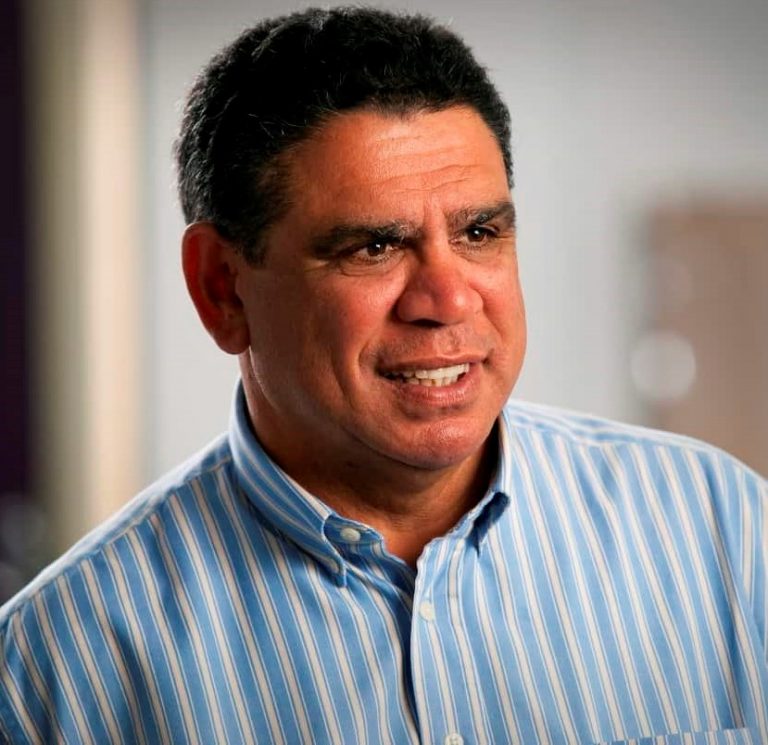 Australian Former Rugby Union Legend & Keynote Speaker
Mark Ella AM was inducted into the Sport Australia Hall of Fame in 1987 as an Athlete member for his contribution to the sport of rugby union. He is one of the remarkable trio of Aboriginal footballer brothers, played 25 rugby union Test matches for Australia, and captained the Test team on ten occasions.
Mark commenced his representative rugby career when he was selected to play in the 1977 Australian Rugby Schoolboy team with his brothers Gary and Glen, which toured undefeated to England, Ireland, Wales, Holland, France and Japan.
From 1978 to 1984, Mark played for the Randwick Rugby Club (with all three brothers starting together in 1978), including six premiership appearances. Then from 1979 to 1984 he played in the Australian Sevens Team, winning three Hong Kong Championship trophies and named player of the tournament in 1981. In 1998 as coach, Mark led Australia to a bronze medal at the Kuala Lumpur Commonwealth Games.
In 1979 Mark competed for Australia for the first time on the Wallaby tour to Argentina and made his Test debut in 1980 in Sydney against New Zealand, kicking a field goal to help Australia to a 13-9 win. He was the first of the three brothers to play for Australia and the only one to become a regular Test player. Between 1980 and 1984 he represented Australia 25 times, becoming Australia's Test captain in 1982 on a tour of New Zealand when Australia lost the series despite winning the second Test. In 1983 he captained Australia on a tour of Italy and France and in home Tests against the USA, Argentina and New Zealand.
In his final Test season, the Grand Slam Tour of Britain and Ireland, Mark scored a try in each of the four Test matches against England, Ireland, Scotland and Wales – a feat never performed before by a touring player.
After retiring, Mark was appointed Chairman of the Aboriginal Cricket Association taking on the role of Manager during a seven-week tour of England to commemorate the first tour of any Australian sporting side overseas, an Aboriginal cricket team.  He co-founded Horton Ella Marketing, responsible for servicing and implementing marketing strategies for the Bundaberg Rum Company, the naming rights sponsor of the Australian Rugby Union and was also appointed attaché to Guyana for the 2000 Sydney Olympic Games.
Mark has also sat on various boards such as the Australia Day boards both for NSW and National, Rio Tinto Indigenous Foundation, Television Censorship Board, Indij Readers Board, Olympic/Telstra/ ANZ Stadium.
Honours & Awards
1982: Named Young Australian of the Year
1984: Made a Member of the Order of Australia (AM)
1987: Inducted into the Sport Australia Hall of Fame
2013: Inducted into International Rugby Hall of Fame Inaugural XV
2013: Inducted as Inside Rugby's first Invincibles
2023: Elevated to Legend into the Sport Australia Hall of Fame