Marcia Langton AM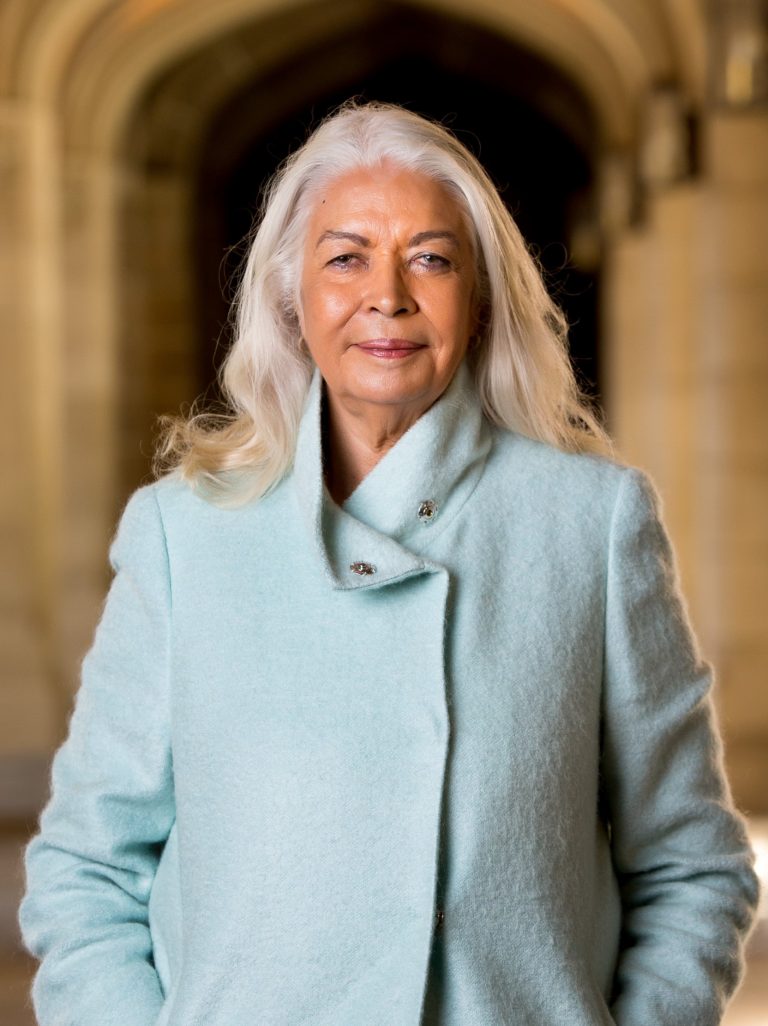 Academic, Anthropologist, Geographer and Keynote Speaker
Professor Marcia Langton AO, of the Yiman and Bidjara nations, is an Associate Provost and Foundation Chair of Australian Indigenous Studies at the University of Melbourne. Her academic expertise in anthropology and geography has led her significant contribution to research and policy work.
An anthropologist and geographer, Professor Marcia Langton has produced a large body of knowledge in the areas of political and legal anthropology, and Aboriginal arts and culture. Her primary research has concerned the engagement between Indigenous people and the mining and resource sector through the Agreements, Treaties and Negotiated Settlements research projects (atns.net.au). Her other research concerns Alcohol Management Plans in remote Australia, Indigenous relationships with place, land tenure and legal recognition in Australia.
Professor Marcia Langton's role in the Empowered Communities project under contract to the Department of Prime Minister and Cabinet and as member of the Expert Panel on Constitutional Recognition of Indigenous Australians are evidence Professor Langton's academic reputation, policy commitment and impact, alongside her role as a prominent public intellectual.
Professor Marcia Langton's 2012 Boyer lectures titled 'The Quiet Revolution: Indigenous People and the Resources Boom', are examples of her contributions to public debate, and have added to her influence and reputation in government and private sector circles. In 1993 she was made a member of the Order of Australia in recognition of her work in anthropology and the advocacy of Aboriginal rights. Professor Marcia Langton is a Fellow of the Academy of Social Sciences in Australia, a Fellow of Trinity College, Melbourne and is an Honorary Fellow of Emmanuel College at The University of Queensland. In 2016 Professor Langton was honoured as a University of Melbourne Redmond Barry Distinguished Professor.
More on Marcia Langton
Langton is widely recognised as a major figure in Indigenous Australian rights and advocacy. Notably, she was a key contributor to the Royal Commission into Aboriginal Deaths in Custody (1989), and the Native Title Act (1993). In 1993, her extensive work in the field led to her receiving membership to the Order of Australia.
In 2023, Australia will be holding a referendum to amend the constitution instating a permanent Indigenous advisory body to parliament, with Langton appointed in 2019 as co-chair to the Senior Advisory Body over the design process.