Lyndsey Rodrigues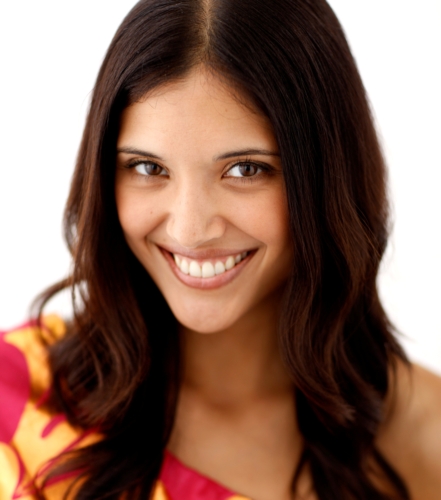 Media presenter, MC & Corporate Host
Lyndsey Rodrigues began her foray in entertainment at the tender age of three when her dream was to be a prima ballerina!  At 13 she won the Priscilla's Qantas Look of the Year Award, which included a $10,000 modelling contract. She became a TV presenter in early 2005 when MTV Australia offered her a hosting gig on the Aussie version of TRL.
In the summer of 2007 what was initially a crossover promo for MTV Australia as a guest host on TRL in New York turned into a permanent gig and the start of a new life for Lyndsey Rodrigues as the first Aussie to sign on as a host with MTV's frenetic music video countdown show, TRL (Total Request Live).
Now back home, Lyndsey Rodgrigues is busy on television and radio and is hotly sought after as an MC and corporate host.
More about Lyndsey Rodrigues:
During her time at MTV Australia she also lent her hosting skills to shows and events such as MTV Australia Video Music Awards, the ASTRA Awards (Australian Subscription Television and Radio Awards), Nickelodeon Kids Choice Awards and Pantene Young Woman of the Year Awards.
After relocating to New York City and taking on co-hosting duties on TRL, Lyndsey also co-hosted Tila Tequila's New Year's Eve Masquerade 2008 and hosted The Real World Sydney and Hollywood Reunion Special, America's Best Dance Crew Season Premiere and The Hills Season Premiere and Finale.  She has interviewed the who's who of music, film and television, such as Foo Fighters, Chris Brown, Maroon 5, Fergie, Denzel Washington, Mariah Carey, Janet Jackson, Cameron Diaz, Jessica Alba, Snoop Dogg, Good Charlotte, Jennifer Aniston, Robert Downey Jnr, Gwyneth Paltrow, Will Smith and more.
Upon returning to Australia in 2009, she was named host of Channel Nine's Logie-award winning show What's Good for You and became the face of a global advertising campaign for Virgin Airlines. Her credits include: being named the 'face' of ACP's 30 Days of Health & Wellbeing, hosting the Logies Red Carpet for Ch 9, hosting the Australian Fashion and Design Awards, hosting the first series of Ch 9's World's Funniest Home Videos, gracing the covers of Men's Style and Good Health Magazine, becoming an ambassador for Sony Australia, appearing in Guy Sebastian's #1 hit music video Like It Like That, presenting the weather on the Ch 9 News and co-hosting regular spots on breakfast radio.
In March 2010 she became the new entertainment presenter/writer/producer for BigPond TV – covering music, film, fashion and everything in between, for the cool new BPM Channel on Telstra's IPTV service.
Lyndsey is currently an official ambassador for the RSPCA and National Breast Cancer Foundation.