Luke Nguyen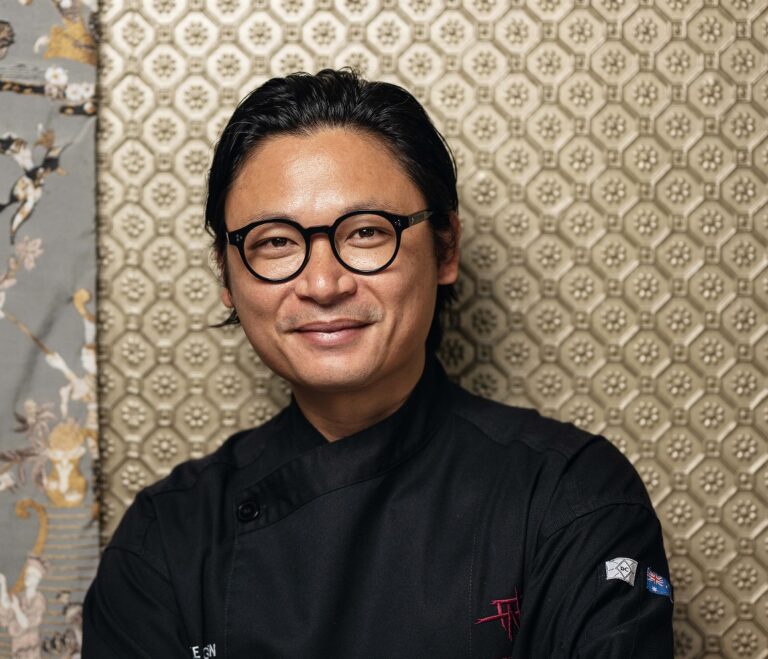 Restaurateur, Chef, Author, Television Host and Teacher
At the age of 23, Luke fulfilled his dream by opening his very own restaurant – Red Lantern. In 2012, he opened his second restaurant, Red Lantern on Riley. Today, Red Lantern is the most awarded Vietnamese restaurant in the world.
Luke is also the man behind Fat Noodle, an Asian Noodle Bar concept at The Star in Pyrmont Sydney and The Treasury in Brisbane.
In March 2015, Luke opened GRAIN Cooking Studio in Saigon; offering hands on cooking classes where guests experience a cooking and cultural journey of Vietnam.
In 2017, Luke opened his first restaurant in Saigon, Vietnam House – a fine dining modern Vietnamese restaurant in the heart of Ho Chi Minh City. Elevating Vietnamese cuisine to another level.
In 2019, Luke opened the much anticipated Botanic House in the Royal Botanical Gardens in Sydney, serving South East Asian dishes cooked with Native Australian ingredients.
Author of Seven Bestselling and award-winning cookbooks, secrets of the red lantern, the Songs of Sapa, Indochine, Luke Nguyen's Greater Mekong, Food of Vietnam, Luke's Food of France & Street Food Asia.
Recently inducted into the Food Hall of Fame for his cooking and travel programs, Luke Nguyen's Vietnam, Luke Nguyen's Greater Mekong, Luke Nguyen's France, Luke Nguyen's U.K, Street Food Asia, Luke Nguyen's Food Trails & Luke Nguyen's Railway Vietnam, which are televised in 150 countries. He is also the judge and host of Master Chef Vietnam series 1 & 2. Luke has also appeared in Gordon Ramsay's Great Escape & Master Chef Australia.
Luke is Ambassador for award winning travel group APT; hosting culinary discovery trips to Vietnam, Cambodia, China, Myanmar & Japan. He has Restaurant Tuzar on the RV Samatha in Myanmar and Restaurant Indochine on the RV Amalotus in Vietnam & Cambodia.
Currently the Global Cuisine Ambassador for Vietnam Airlines & Taste of Australia.
Luke recently received an Honorary Doctorate in Communications from RMIT University.