Logan Martin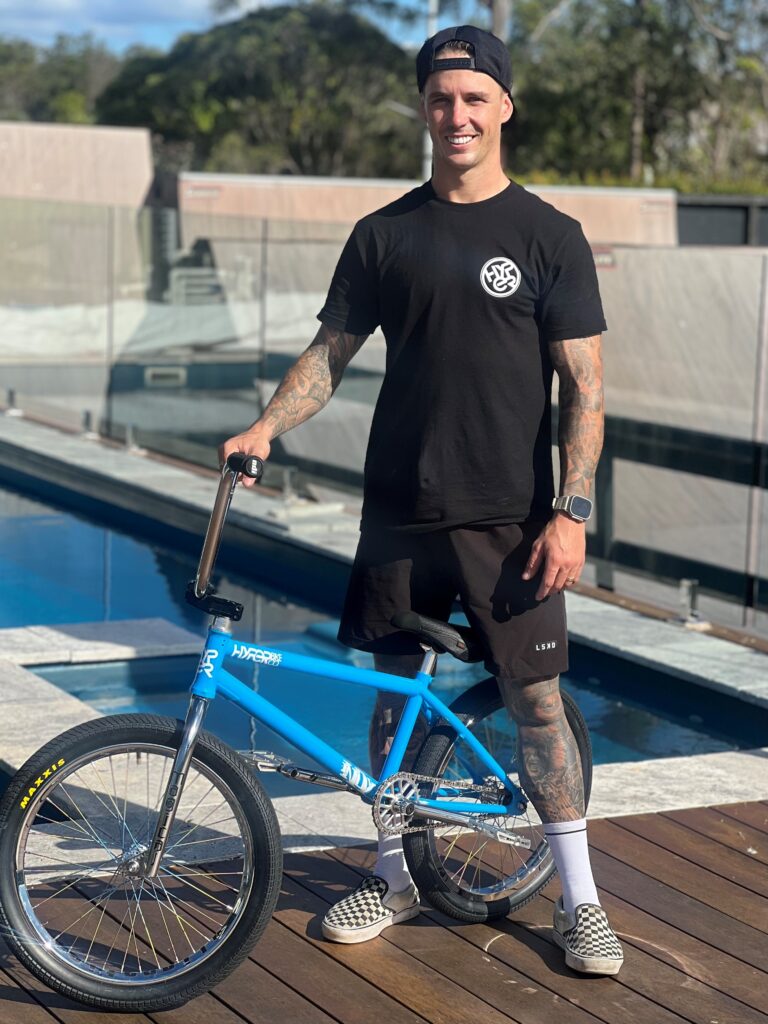 Olympic BMX Freestyle Champion
Logan Martin started freestyle BMX at the age of 12 after following his brother Nathan to the Crestmead Skate Park.
After spending most of his spare time at the park, Martin started showing real talent at the age of 15 and started entering competitions with his parents Donna and Sean taking him to events and buying bikes and parts.
Martin first travelled overseas in 2012 and won the first international event he entered before further success in 2013 launched his career.
The Queenslander won the International Festival of Extreme Sports (FISE) World Series title in 2015 and 2016.
The very next year, Martin claimed the inaugural BMX Freestyle world title at the UCI Urban World Championships in China.
2019 was a stellar year with dual 2019 X Games gold, the 2019 Urban Games gold, and World Championship silver behind teammate Brandon Loupos.
Martin won gold at the 2020 national championships, but 2021, when he defended his national title, was truly the year of Logan Martin. He claimed a second career rainbow jersey when he won the 2021 UCI World Championships held in France.
Then, Logan Martin captivated the nation by becoming the first-ever men's BMX Freestyle Park Olympic Champion. He went into the Tokyo Games as the favourite and pulled off a dominant performance under pressure, needing only one run to land a score of 93.3 in the final to secure gold in the inaugural event.
He and his wife Kimberley have two children, Noah and Luna.