Leah Purcell AM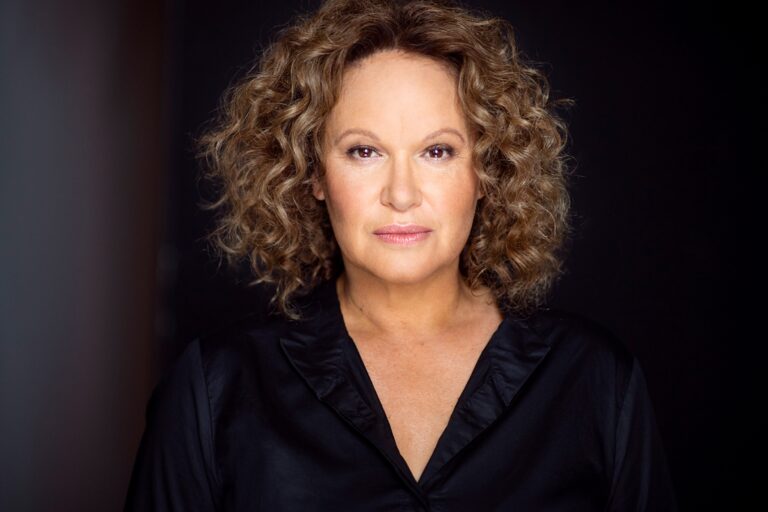 Actor, Writer and Director
Leah Purcell AM is one of Australia's leading actors, with award-winning roles in theatre, film, and television.
She is a proud Goa-Gunggari-Wakka Wakka Murri woman from QLD.
Leah stars alongside Sigourney Weaver in the upcoming seven-part drama The Lost Flowers of Alice Hart, which is Produced by Made Up Stories, Amazon Studios, and Endeavor Content, and based on the novel by Holly Ringland. The series is a coming-of-age drama about a young girl whose violent childhood casts a dark shadow over her adult life.
Leah recently appeared in the feature film Shayda directed by the award winning Noora Niasari and produced by Origma 45's Vincent Sheehan and Executive Produced by Dirty Films' Cate Blanchett and Andrew Upton. The film shows the strength of of a Iranian mother finding refuge in Australia with her six-year old daughter. Finding community, freedom and themselves in the face of violence. The film will have its world premiere in competition at the Sundance Film Festival in 2023.
The Drovers Wife The Legend of Molly Johnson, Leah's feature film directorial debut, premiered in competion at SxSW 2021 and was released theatrically in Australia and New Zealand by Roadshow Films and in the US by Samuel Goldwyn Films in 2022.  In addition to starring in the leading role of Molly Johnson, Leah also wrote and produced the film with her own production company Oombarra Productions and Bunya Productions. Leah won the 2022 AACTA award for Best Lead Actress in Film for her performance. The film had 13 AACTA nominations, 2 ADG nominations (Winning Best Debut Feature Film) and had one AWG nomination for the Screenplay.
Leah's film credits include: Last Cab to Darwin (dir: Jeremy Sims), My Mistress (dir: Stephen Lance), Lantana (dir: Ray Lawrence), Lennie Cahill Shoots Through (dir: Sarah Lancaster), Somersault (dir: Cate Shortland); The Proposition (dir:  John Hillcoat); and Jindabyne (dir Ray Lawrence).
Leah was a lead cast member of Wentworth in the role of Rita Connors for Fremantle and Foxtel.  She has been nominated for Best Lead Actor in a Television Series for her work in Wentworth, and the series is distributed across more than 90 countries all over the world.
Other television credits include Janet King series 2 (Screentime) Black Comedy (Scarlett Pictures), Love Child 2 & 3 (Playmaker Media), Mary: The Making of a Princess (FMA), House of Hancock (CJZ), Redfern Now 1 & 2 (Blackfella), My Place (Matchbox), Love My Way (Southern Star); McLeods Daughters (Nine Network), Starter Wife (NBC), GP (ABC), Water Rats, (Nine Network); Cleverman, Beastmaster, The Lost World and Bad Cop, Bad Cop (ABC).
Her first professional break came in 1993 when she was cast in Bran Nue Dae, touring Australia to rave reviews.  After moving to Sydney in 1995, she was one of the first presenters on the RED Music Channel on Galaxy Pay TV (later Foxtel).  A regular role in ABC TV's Police Rescue followed and in 1997 she was nominated for an Australian Film Industry (AFI) award for Best Actress in a TV Drama for her performance in Fallen Angels.
Leah then conceived and co-wrote Box the Pony which was the smash hit of the 1997 Festival of the Dreaming and has since played to sell-out seasons at Belvoir St. Theatre, the Sydney Opera House, the 1999 Edinburgh Festival and a season at the Barbican Theatre in London 2000. The published text of the play won the 1999 NSW Premier's Literary Award and the 2000 Queensland Premier's Literary Award for Best Play.  Purcell was nominated at the inaugural 2001 Sir Robert Helpmann Awards for Best Female Actor in a Play for her performance in Box the Pony.
Other theatre includes:  Marriage of Figaro (QTC) opposite Geoffrey Rush, The Vagina Monologues, Dorothy Hewitt's final play Nowhere (Melb International Arts Festival), Beasty Girl: The Secret Life of Errol Flynn (Melb International Arts Festival) for which she won a Green Room award (2004) for Best Actress; and Neil Armfield's Stuff Happens (Company B); then followed Stickybricks (Sydney Festival); The Good Body (Adelaide Fringe Festival); Parramatta Girls (Company B), The Story of the Miracles at Cookie's Table (Griffin Theatre, Malthouse Theatre & QPAC; An Oak Tree (Belvoir downstairs);  Michael Attenborough's When the Rain Stops Falling (Almeida Theatre, London); Bell Shakespeare's 20th Anniversary production of King Lear opposite John Bell; Blood Wedding (Sydney Theatre Co), The Dark Room, Don't Take Your Love to Town, Radiance and most recently The Drover's Wife (Company B).