Karen Lebsanft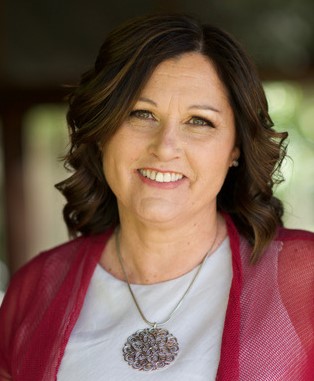 Entrepreneur, Keynote Speaker and Business Mentor
Karen Lebsanft is the CEO and Co-Founding Director of The Kurrajong Kitchen Group. Karen is described as an inspiring leader, who is a regular on the speaking circuit, keen to share the lessons she has faced en route to building what is now an iconic manufacturing stablemate and how the economic climate has thrown hurdles to be overcome with other start-ups and upcoming CEOs.
Kurrajong Kitchen is built on the foundations of family with Karen's husband Ben and children Jack and Lorna. The company is an institution in greater western Sydney offering employment, career opportunities, training and mentorship.
More about Karen Lebsanft:
Established in 1993 by Karen and her husband Ben, the business began as a small restaurant in the Hawkesbury town of Kurrajong, NSW. It is now an established kitchen in Windsor, NSW that employees just shy of 50 and boasts the popular 'Kurrajong Kitchen Lavosh', a flatbread that is stocked in supermarkets nationwide, is popular with the food service industry and has placed Kurrajong Kitchen as leaders in flatbread products.
Karen holds an Advanced Diploma of Business Management and is an active member of various business networking groups. She also supports the charity Feel the Magic as a mentor during their camps. In 2017 she raised over $5,000 for the charity by participating in the 2017 New York Marathon. That same year, Karen won the prestigious award for Business Person of the Year for the Hawkesbury, NSW.
In 2018 Kurrajong Kitchen was awarded the Champion Manufacturing Award at the Australian Small Business Champion Gala Dinner, the only national recognition program for Australian small businesses as well as the Western Sydney Awards for Business Excellence in Manufacturing. Later that year, Karen was identified by the author of Unsung Business Heroes as one of the 50 Unsung Business Heroes in '50 Unsung Business Heroes 2′.
In 2019, Karen was approached to share the Kurrajong Kitchen story for Foxtel's Industry Leaders TV Series. Another highlight being honoured with the Gold Lifetime Achievement Award at the Stevie Awards for Women in Business in New York. The Stevie Awards for Women in Business honour women executives, entrepreneurs, employees and the companies they run – worldwide. Karen was the only Australian finalist, and ultimate winner, in the Lifetime Achievement Award category.
In 2020 Karen again entered the Stevie Awards for Women in Business and was again successful. Karen was awarded the Silver Award for Woman of the Year – Manufacturing 2020.