Julia Zemiro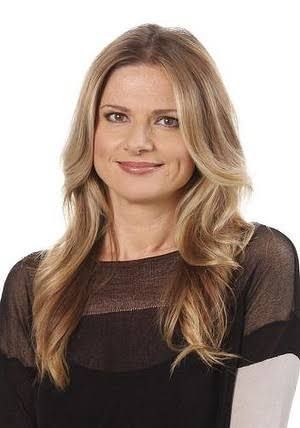 Multi-talented Performer and Host
Julia Zemiro is the witty, multi-talented performer and writer best known as the host of the SBS TV show Rockwiz. A multi-award winning entertainer, her comedy is outstanding, her personality all pervading.
Alongside Jono on The Jonathan Coleman Experience, Julia's hilarious antics were the ideal answer. With renowned guests, large prizes and big laughs the pair brought smiles to Australians around the nation.
Julia was a panellist and debater for Good News Week and her comedic skills have been hilariously tested, as a regular on the television shows Thank God You're Here and The Wedge. Julia has been improvising for many years with Sydney Theatresports and IMPRO Melbourne, leading to the improvisation challenge, 'Spontaneous Broadway', a night of improvised musical comedy, with a sold-out run in Melbourne.
A French-born Australian and graduate of the Victorian College of the Arts, Julia Zemiro's love of music is well known. Through her success in the show 'It Takes Two', Julia brought back ABBA hits, as well as a touch of French pop! Combining her passions, Julia dressed up for 'Eurobeat', delighting audiences in the musical satire based on the Eurovision Song Contest. In 2009, Julia became the new face of Eurovision in Australia, hosting SBS' coverage of the event.
Julia Zemiro has received many awards for her work including: An Accidental Soldier: 2014 Equity Award Nomination – Outstanding Performance by An Ensemble In A Telemovie Or Mini-Series; Goodbye Vaudeville Charlie Mudd: Nominated for Green Room Award 2009, Best New Writing for the Australian Stage; RocKwiz: Winner for Best Light Entertainment Television Series 2007 AFI Awards; Eurobeat (National Tour): Nominated for Green Room Award 2006, Best Female Artist in a Leading Role, Musical Theatre, Best New Australian Production, Musical Theatre; Muffled Love: Winner -Best Actress, 2001 Tropfest; The Extra: Winner – Best Actress, 1999 Tropfest. she has picked up the Best Actress Award at Tropfest (The Extra and Muffled Love). She also received the coveted title of 'Australia's Brainiest TV Star'.
Client testimonials
Just wanted to let you know how wonderful Julia was last night. The IKEA team absolutely loved her and thought that she was the perfect 'host' for the launch. We also had heaps of positive comments from the media and other guests about Julia's unique humour, charm and professionalism.
-Entwistle Public Relations
Julia Zemiro as host of Opera in the Vineyards 2009 - what can I say... this lady has it all, she's brilliant, clever, witty and totally stunning. She was an absolute professional and a great pleasure to work with. I really hope we can work together again very soon!
-4D International
The dinner was a great success due, in no small measure, to Julia's witty and entertaining performance as MC. It was a real pleasure to work with her.
-President Liberty Victoria