Judith Slocombe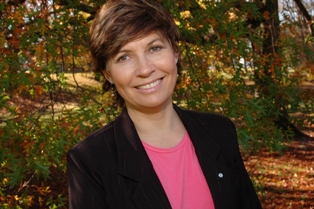 Business Woman of the Year
Dr Judith Slocombe graduated as a veterinarian from the University of Melbourne, and after practising in Australia and overseas commenced a small veterinary pathology business from home.
Judith Slocombe went on to create a completely new business model which redefined Veterinary Pathology in Australia and she grew her small business into the largest veterinary diagnostic group in Australasia.
In 2001 Judith sold her business to the Gribbles Group. In the same year, her dedication and vision earned her Australia's most highly regarded award for women in business – the Telstra Australian Business Woman of the Year.
Judith Slocombe later graduated with an MBA from the Melbourne Business School in June 2002 and in 2003 was awarded the Centenary Medal.
Judith's transition from small business owner to senior corporate manager was complete when she was appointed Group General Manager, Pathology heading up the major human pathology division of the Gribbles Group with a budget of over $200 million and 2500 employees.
Judith Slocombe is currently involved in launching a new business manufacturing and selling innovative proprietary products to the equestrian and racing markets in Australia, the USA, UK and Europe. She manages a portfolio of Board positions, including the Australian Red Cross Blood Service, Open Universities Australia and VicHealth, as well being the Chair of the Animal Welfare League of Victoria.