John Longmire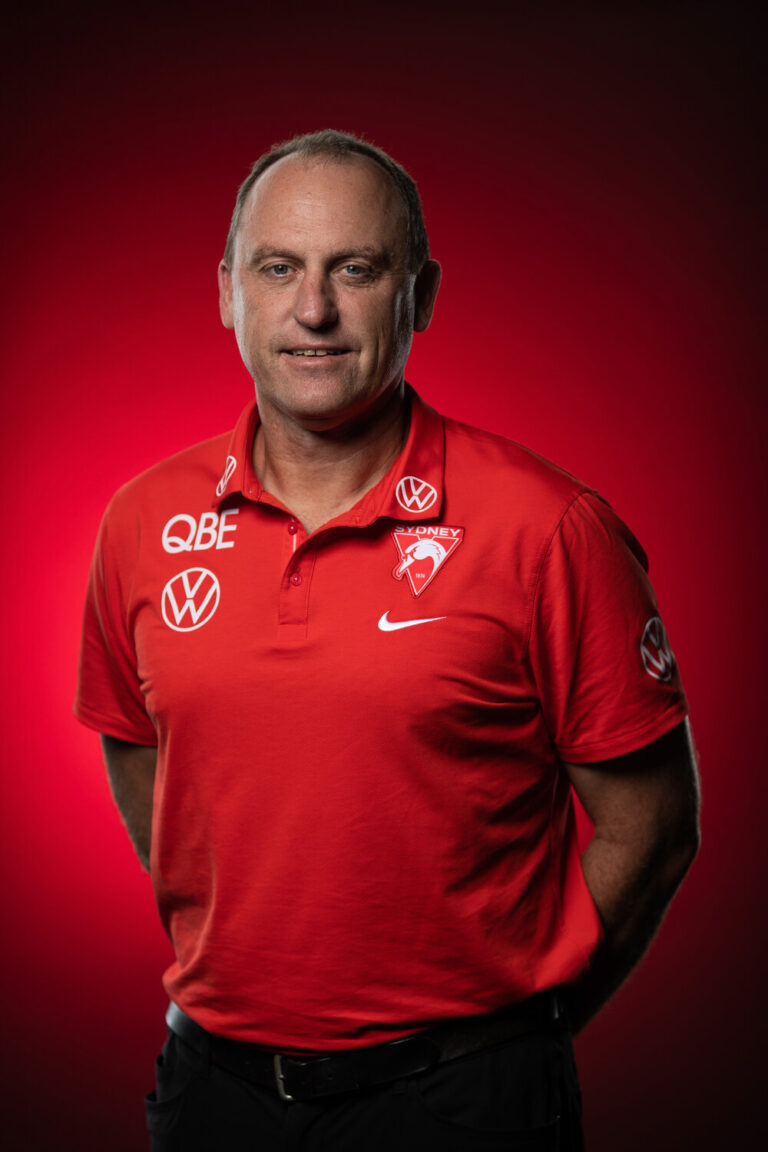 AFL Senior Coach at Sydney Swans
John Longmire has quickly built an ultra impressive record as Senior Coach at the Sydney Swans. John delivers an exceptional keynote which covers topics including leadership, team building, culture, strategy, and developing staff / players.
Commencing his coaching career with the Swans in 2002 as a rucks/forward coach, John moved his way up through the coaching ranks continuing as an assistant until 2007 before being appointed as coaching coordinator. John held this role until 2011 when he was appointed as Senior Coach.
John has reached the AFL Finals in almost each year he has been Senior Coach making a Semi Final in 2011, AFL Premiership in 2012, a Preliminary Finals berth in 2013, before being beaten in the 2014 & 2016 AFL Grand Final. This success reflects the culture John has helped build over a number of years which demands a high level of expectation and intensity from his playing group.
A new era commenced in 2019 as many of his long time players careers came to an end, however this gave the opportunity to many young talented players to step up and continue on the success of the club. Although missing the finals for the first time in a decade, the team showed great fight and promise to finish the season off well. Although being pursued by his old club, North Melbourne, to join them as their Senior Coach on a long term deal, John re-committed to the Swans for the future in what is a reinvigorated playing list.
Before becoming a coach, John was a very successful player for North Melbourne. He burst on the VFL/AFL scene as a schoolboy winning a Coleman Medal, Syd Barker Medal, and All Australian Award all in the one year. He was also the leading goal kicker for North Melbourne on a number of occasions. Whilst John enjoyed great success throughout his playing career culminating in an AFL Premiership in his final game, he also endured many tough times including two knee reconstructions. One of which kept him out of the 1996 AFL Grand Final where North Melbourne beat the Swans.
Immediately following his retirement from playing, John was briefly a player manager for global giant IMG for two years before heading back into the AFL Club environment.
Achievements:
• Sydney Premiership Coach 2012
• North Melbourne Premiership Player 1999
• Coleman Medal 1990
• Syd Barker Medal 1990
• All Australian 1990
• North Melbourne Leading Goal Kicker 1990 – 94