JJ Ferrari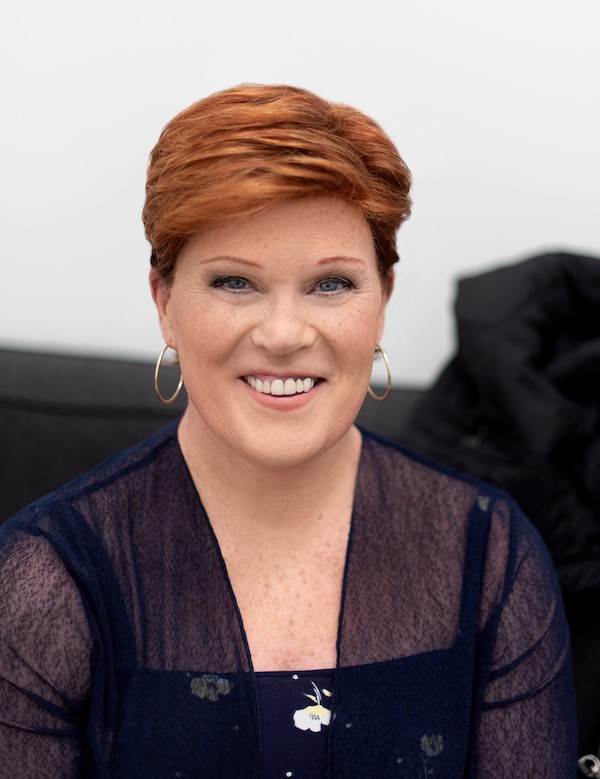 Business Woman, Change Agent and Keynote Speaker
JJ Ferrari is a professional speaker who brings a unique and inspiring perspective to her presentations.
But she's not your average keynote speaker, she takes the stage with absolute confidence, then she honestly, vulnerably and playfully brings people into her mesmerising stories to show them things about themselves and how we can become, attract and create so much more. JJ talks with her audiences like she's your best friend who just happens to possess a treasure trove of wisdom and insight.
With a diverse business background and a personal journey of triumph over adversity, JJ captivates audiences as she shares her story of transformation and resilience. From her high-powered executive life to her courageous gender transition, the subsequent loss of everything she held dear, to getting back to high levels of success, JJ's journey is one of hope, empowerment, and the unwavering strength of the human spirit.
More about JJ Ferrari
CEO for Anthony Robbins AU
Interim CEO and executive of three companies in three countries
International Sales Trainer and Speaker
Coached and advised businesses in over 140 different industries
Wrote Selling You and used it to train 10,000 long-term unemployed individuals to new results
Managed 300 seat call centres for high-end and luxury clients
Executive performance coach for corporations like PwC, St George Bank and KPMG
Expansion marketing strategist for major brands in Australia and abroad
2016 TEDx Melbourne presentation, "Your Secret Self," received a standing ovation
CEO and Founder of Dance Monkey Design
What JJ speaks about
BECOME. ATTRACT CREATE. Lessons From A Lifetime of Change
Fear into Confidence
The Everyday Ally – Fostering Inclusion and Personal Growth
Leading From Personal Transformation
The Communicator's Edge – Influencing and Persuading Yourself and Others to Win and Succeed
Client testimonials
JJ was such a raw, powerful and wonderful speaker across our IWD series in Melbourne and Sydney. She was such a fantastic addition to our lineup - we absolutely loved having her there!
-Business Chicks
JJ Ferrari is definitely one of a kind speaker; she will not only challenge your thinking but also make you walk away with not one, but several 'aha moments.
-TEDxMelbourne
JJ was the closing speaker at our TEDxMelbourne 2016 event. She delivered the most powerful and passionate talk of the day and ended up with a well deserved standing ovation (hard to do on a TEDx stage).
-Jon Yeo/ Licensee and Curator at TEDx Melbourne
In an incredible and unforgettable session with our legal team, that was simultaneously humorous and poignant, JJ scratched deep beneath the surface to help us unearth the reasons why some of us get stuck in a fixed mindset and to encourage us to persevere in the face of uncertainty and risk, and to embrace change and challenge in our careers. She has set the wheels in motion for us to embark on our own personal and professional transitions and venture into unchartered territory. JJ has forever shifted the needle in helping us to become the better version of ourselves, to be open to new opportunities in what we do day to day in the office as well as reminding us to hold firm to what we truly believe in. Highly recommended!
-ANZ Legal
Dear JJ, on behalf of YWCA Australia I wish to extend our sincere thanks to you for presenting as a Keynote Speaker at the SHE Leads Conference. Participant's feedback rated your presentation "Rethinking Life" as excellent and received a high number of additional outstanding comments. We felt your presentation was an excellent way to end the conference and the way you delivered your presentation kept people engaged right until the end.
-YMCA
It was very obvious that our audience was astoundingly impressed with JoAnna's presentation and we received a very positive response from all our attendees as well as in the feedback following the session. JoAnna speaks with conviction, clarity and humour and we would welcome her back to speak with us any time.
-PwC
I engaged JJ to be part of a panel discussing Homophobia and Transphobia in the workplace as part of Westpac Group's support for IDAHOT (International Day Against Homophobia and Transphobia). JJ was honest and open, sharing her experiences and raising awareness of overt and subtle transphobia. She is a great communicator and engages very well with her audience. We received great feedback and JJ was the stand out guest, with many learnings from audience members coming from JJ's input. I look forward continuing to work with her in the future.
-St George Retail Bank
-