Jenny Brockie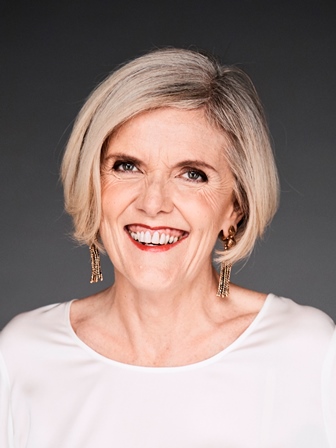 Forum Facilitator, MC & Keynote Speaker
Jenny Brockie is well known for hosting SBS TV's weekly program Insight, where she facilitates lively and thought provoking discussions on a wide range of topics.
Jenny's career spans television, radio and print. She has received a swag of awards for her work including the Gold Walkley, two AFI Awards, a Logie, and a Human Rights Award. Jenny has also won eight United Nations Association Media Peace Awards for her work on Insight.
Jenny produced Cop It Sweet, The Devil You Know, So Help Me God, Our Street and Bad Behaviour. For two years, she hosted her own radio show on 702 ABC Sydney and presented the interview series Speaking Personally on ABC TV. She also reported exclusively for current affairs programs including Four Corners and Nationwide.
Jenny is in strong demand as a facilitator, interviewer and speaker in both the public and private sectors having worked with clients such as the Royal Australian Institute of Architects, Gold Coast City Council Urban Design Conference, GHD Engineering, Macfarlane Burnet Institute for Medical Research and Public Health, the Banksia Environmental Foundation, Equal Opportunity for Women in the Workplace Agency, Housing NSW, Australian Housing and Urban Research Institute and Film Victoria.
Jenny Brockie talks about:
Sustainability and Environment; Urban Planning; Architecture and Design; Corporate Governance and Ethical Standards; Health; Security, Law and Policing; Communications, Digital Media and Convergence; International Affairs; The Arts; Rights of Children.
Client testimonials
As the host of Insight, Jenny Brockie has repeatedly proved her supremacy in that most perilous of jobs - TV forum ringmaster … Acting simultaneously as moderator, interviewer and crowd-tamer, Brockie excels where so many flail by corralling her disparate corps of commentators in a manner that emphatically develops issues instead of labouring them.
-The Age
Jenny was received well. She engaged well with the audience in her initial opening comments and continued to effectively manage the panel and audience questions time to best meet our objectives.
-Knox City Council