Ian Lin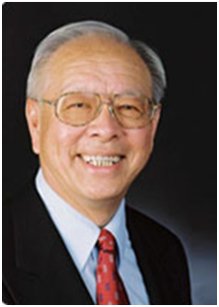 Social & Economic Futurist
Dr Ian B. Lin is a business and social strategist, and futurist. He was Managing Director of a group of companies with extensive global investment, manufacturing and trading interests in Australia, New Zealand, Hong Kong and China for over 25 years.
Dr Ian Lin is a consultant and policy adviser to both government and private enterprise on the development of corporate innovation, cross-cultural communications and business networks and on the new tier of multidimensional strategies, management skills and cyber-intelligence required for success in the globally networked society of the 21st Century.
Dr Ian Lin's presentations look at many issues pertinent to the new borderless society including e-commerce, global marketing, new technologies, value-chain alliances the future of Asia, multicultural communication, knowledge systems, the development of intellectual capital and the brain, mind and spirit connection.
Dr Ian Lin sits on a number of university advisory boards and has been an Associate of the Australian Graduate School of Engineering Innovation and for the University of Sydney a Visiting Professor of Engineering and Director of the Centre for Engineering Management and Innovation, and The President of the Research Institute for Asia and the Pacific.
He was Australia's business representative at the APEC Human Resources Experts' Conference in the Philippines; the foundation National President of the Hong Kong – Australia Business Association and is a Fellow of the Institution of Engineers, Australia.
Dr Ian Lin talks about:
• New Horizons
Survival, Growth & Prosperity in the 21st Century
• Global Strategic Vision
Strategic Planing for the Future
• Organisational Change
The Development of Enterprise, Values and Entrepreneurship
• Cyber Intelligence
The Cyber Age's Transformation, Change, Growth and Survival.