Geoff 'Coxy' Cox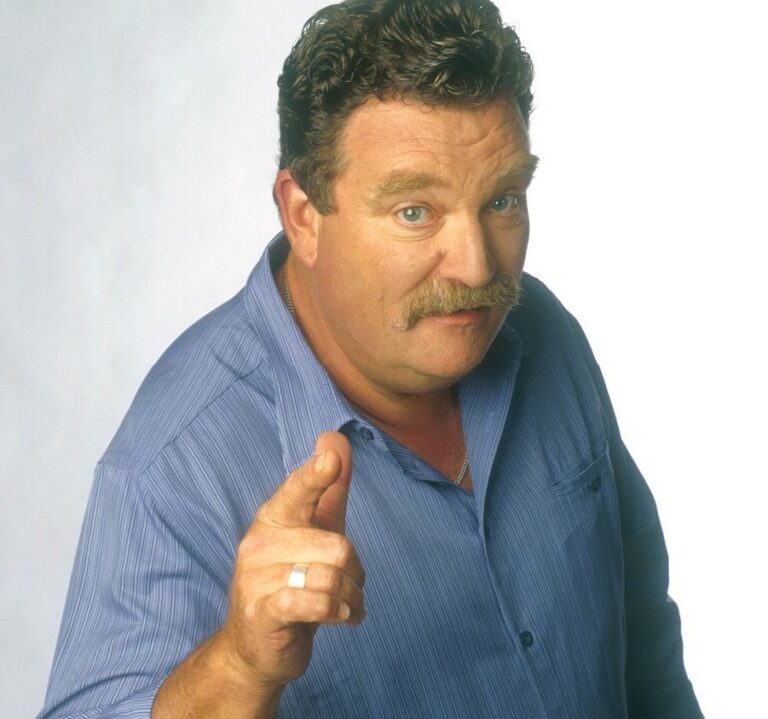 Musician, TV presenter & host, Radio presenter & MC
Geoff Cox often referred to as 'Coxy', is a multimedia star of radio & television, and former drummer in The Bootleg Family, Avalanche & Little River Band. His life in the entertainment industry has been long and varied. As a raconteur he is second to none. His talks cover TV, radio, music, advertising, travel and life in general. He is a genial speaker who can be "one of the boys" but is equally comfortable with the ladies and mixed audiences.
More about Geoff Cox:
Geoff started drum lessons at 15, eventually being taught by American Show Drummer Alan Mansfield in Latin, Jazz and Rock and Roll. He turned professional playing 6 nights a week in Rock and Roll Bands as well as becoming one of the top session drummers in Australia- playing on 20+ gold albums.
In 1970 he toured New Zealand and Australia with the Bee Gees and Russell Morris. He also toured in America, Canada and Australia with the Little River Band replacing an injured Derek Pellicci. He then toured South Africa with Cliff Richard.
From 1979 until 1987 Geoff ran The Roxy, the great Rock and Roll pub in Melbourne. The catchcry "Coxy from the Roxy" in his raspy, Aussie voice on radio ads became legendary.
Geoff currently plays with Coxy & The Roxy Boys as well as other bands and session work when is available. He is a freelance drummer who is available for professional gigs. The bands are available for Corporate Events, Conferences, Weddings, Birthday Parties.
As a TV presenter and host, Geoff was on Postcards on Channel 9 and Coxy's Big Break on Channel 7.
Geoff started on 3DB on the Smithy and Cox Show weekdays from 6pm until 9pm. When 3DB was sold, Coxy and Gavin Wood launched 3TT doing the Gavin and Coxy Breakfast Show even when 3TT  became TTFM(101.1 FM). 3MP Juke Box Saturday nights with Coxy from 6pm until midnight followed and stayed for 10 years.
Geoff can still be heard on radio doing ads, as a guest or giving interviews about his current projects. His amiable personality together with the gravelly voice and sense of humour are always entertaining.
Geoff has MC'd for The Royal Children's Hospital Chairman's function, Variety Financial Ball, Insurance and Bank conferences, Food and Wine Festivals, Truck and Hot Rod weekends, Weddings, Engagement and Birthday parties.
COXY'S BACKTRACK – Hosted by Geoff 'Coxy' Cox
Geoff MC's a fabulously fun night of music trivia, nostalgia and tall stories all shown on a giant video screen. Along with his quirky side kick Milton "Happy" Hammon, having provided archival footage for "Long Way to the Top" and "Molly – The Real Thing", bring to life some of the greatest music and television of our time in a fun filled presentation of music trivia, sing-along songs and nostalgia.
COXY'S BACKTRACK is a music video game show that appeals to all ages. The all-music video rounds have an international flavour, and includes the greatest hits from the 1950's through to today, and can be tailormade to suit specific age groups if need be. In addition, an international TV Show round and an international Movie/Musicals and a 'sing-a-long' round titled "What's the Next Line?" where teams are required to complete the next line of the song.
Incorporated in the game show is a number of 'beat the buzzer' segments, where one member from each team, three at a time, play for bonus points.
All material is shown on a big screen and is a fun filled format for team building or just reminiscing listening to some great music of the past.
Coxy's Backtrack can provide pre-show music video to set the mood, and a dance bracket at the end of the game show for those that wish to party on.
12 fantastic SHOWS and 11 different THEMES
·         COXY'S AUSSIE AFFAIR (home grown stories & music)
·         COXY'S SONGS OF SUMMER (Hangin' 5 with Coxy – songs of surf & sun)
·         COXY & THE GIRL NEXT DOOR (a show dedicated to the fairer sex)
·         COXY'S CLASSIC DANCE MOVES (all your favourite dance music & more)
·         COXY PLAYS CUPID AT A PRICE (songs and stories about love and money)
·         COXY GOES COCKNEY (songs and stories from the UK)
·         COXY'S COMMUNICATION BREAKDOWN (blame it on the pony express!)
·         COXY'S LIFE IN THE SEVENTIES (when Happy had hair & Coxy was single!)
·         COXY'S REQUEST SHOW – YOU ASKED FOR IT!
·         COXY'S BIG BREAK-UP XMAS ROAD TRIP (songs and stories galore!)
·         COXY'S CINEMA EXTRAVOGANZA (songs from Movies & Musicals)
·         The MANY LOVES of GEOFFREY COX (more songs about girls)
The show runs for 2 x 45–60-minute halves with a 15-minute intermission. (Extras included 45 minutes of pre-show clips, 15 minutes intermission dance bracket & 15 – 30-minute dance bracket after the show if required).
Client testimonials
Absolutely fantastic MC! He was extremely down to earth, funny, witty and kept the attention of the audience. He was very considerate and was able to have a good laugh and chat with all those attending. He was also super helpful and accommodating, and made the night a breeze! An absolute top guy! We've also received fantastic feedback about Geoff from staff & suppliers who attended the event – some of our suppliers will be looking at booking him for their events. It was an absolute pleasure to have him at our event & we definitely look forward to booking him for future events!
-HARVEY NORMAN
Thank you for finding such a wonderful professional MC at the last minute. I had heard of Coxy, but hadn't realised just how popular he is. There were so many people on the night who recognised him and wanted to talk to him. I found Geoff to be the perfect gentlemen and a true professional. He did an outstanding job with virtually no preparation. I fear we are going to see him use that in one of his stand up gigs! LOL! He was a delight to work with and I look forward to working with him again. If he ever forgives me for the difficult script.
-Event Manager - Keep Victoria Beautiful