Gayle Kennedy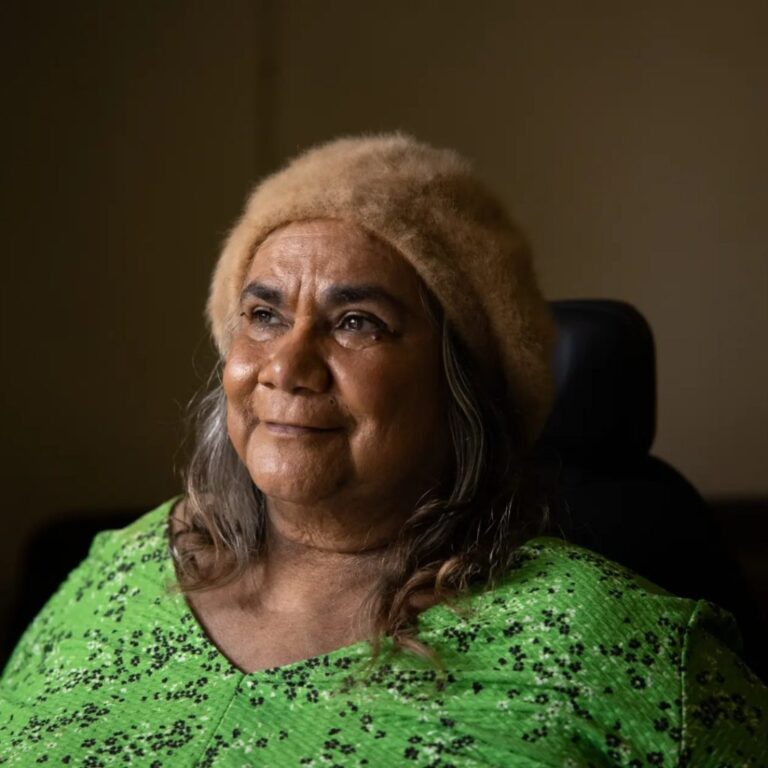 Award-winning Writer, Disability Advocate and Speaker
Gayle Kennedy is a member of the Wongaiibon clan of South West NSW.  She was Indigenous Issues Editor/Writer for Streetwize Comics from 1995-1998. In 2005 her book of poetry 'Koori Girl Goes Shoppin' was shortlisted for the David Unaipon Award.  Gayle went on to win the award in 2006 with her book 'Me, Antman & Fleabag.'  The book was shortlisted for a Victorian Premier's Literary Award and  Deadly Award and was commended for in the Kate Challis RAKA Award.  She has had articles and short stories published in publications as diverse and 'The Australian Women's Weekly', 'Readers Digest', ;Australian Author',  'Phoenix Educational Review',  'Australian Author', 'Australian Author's final print edition' 'The Sydney Morning Herald' and the 'Edinburgh Review.'  'Growing Up Disabled in Australia' 'Growing Up in Australia' 'Flock' and many more.  Her publishers range from Oxford University Press, UQP, Black Inc, Magabala Books, Penguin, Currency Press and Red Room Poetry and many more.  Her graphic novel 'This Is Country' OUP, was selected to represent Australia at the 2014 Bologna Book Fair, Italy.
Gayle's has presented at the Sydney Writers Festival, Brisbane Writers Festival, Wordstorm, Festival of the Dreaming, Happiness & its Causes, Australian Seniors, several Access Arts conferences and presented the 2020 Keynote address at Artscape Wagga Wagga and many more.  Gayle is part of the Generation Women alumni and regularly is called upon to speak on behalf of the 60s team. She is also a twice winner of Voices of Women: Monologue Adventures
Her radio play 'The Debut; was commissioned by Urban Theatre Projects and was produced and played on Gadigal radio in 2014.  Gayle has also spoken about the Aboriginal perspective of disability across Australia as well as Ireland, New Zealand, Norway and Japan.
Gayle has completed two terms as a peer assessor for the Australia Council and is still called upon as an Industry Expert from time to time.  She also served a term as an assessor for Create NSW and assesses for Arts Access NSW. She also sits on the Board of Directors for Boomali Artists Co-Operative.
Gayle has been called upon for a second term as a presenter on advocacy for The Youth Disability Advocacy Service (YDAS) an advocacy organisation that works with disabled young people who are aged 12 to 25.
Gayle has appeared on an episode of Compass, The Drum and was a part of the documentary Slim and I about Joy Kirpatrick and her long and happy marriage to Slim Dusty. Gayle's short film The Dress has been touring Australia with Flickerfest since 2022.
Gayle was given a Copyright Agency Grant in 2021 to write complete a memoir and in 2016 a Literature Board grant from the Australia Council to research and write first draft of the same memoir.