Dr Gaia Grant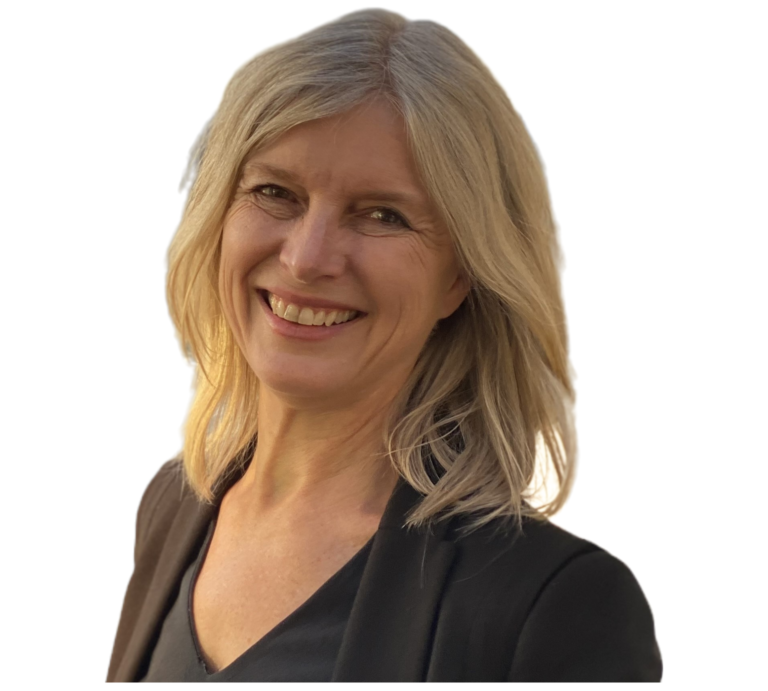 Researcher, Global Innovation Leadership Consultant, & Creative Thinker, Author
Gaia Grant (PhD) has deep insights into the challenges of leading innovation and change. As a researcher on innovation with the University of Sydney Business School and the creator of the unique 'Innovator's Profile' and 'Polar Positioning' (PoP) tool, Gaia provides a unique perspective on how leaders can deal with the dynamic tensions that can either fuel or frustrate innovation for sustainable growth.
Gaia is also a director of Tirian International Consulting, with 30+ years' experience in strategic development with a range of global organisations from Fortune 500 companies through to NFPs. She is the author of a number of books including: The Innovation Race: How to change a culture to change the game, along with international bestseller Who Killed Creativity?… And How Can We Get it Back and Leading Purpose-Driven Innovation.
Gaia's presentation approach is engaging and evidence-based, ensuring her audiences walk away with clear practical frameworks to apply and specific actionable outcomes.
More about Gaia Grant
Gaia's research focuses on how to lead to create a culture that supports sustainable innovation. In her research Gaia draws on data she's collected from thousands of survey responses and multiple interviews with global leaders. Her work with the University of Sydney Business School includes evaluating and designing work-based learning and development programs to prepare people for the future of work. Gaia's research clients have included The Australian Institute of Company Directors and the peak Australian Superannuation Association Fund to investigate the importance of creating a culture of integrity following the outcomes of the Haynes Royal Commission. Gaia's qualifications include: PhD (USYD); MSc (State University of New York); Grad. Cert. Creative Change Management (SUNY); BD Hons (MCD University); BA Dip Ed (Macquarie), FHEA.
Gaia's has consulted to and worked with a range of market leaders, including: Google (US), JP Morgan (Asia Pacific), Visa (US), Salesforce (Asia Pacific), Boeing (& partner airlines internationally), Four Seasons Hotels & Resorts (Canada), Citibank (Asia Pacific), HSBC (Hong Kong), AMP Bank (Aust), Deloitte Digital (Aust), KPMG (Aust), Bloomberg (Aust), Baker & McKenzie (Asia Pacific), Colgate Palmolive (Innovation Lab America), Deutsche Bank (Asia Pacific) and many other MNCs who can all attest to her insightful approach.
Keynote presentations:
Gaia has presented keynotes at a number of high-profile events including: Salesforce International Roadshow | Gartner Symposium CIO ITXpo | ATO (Australian Tax Office)  |World President Organization Global conference | Optus / Singtel national event |Growth Faculty Conference. Other selected industry keynote and workshop presentations have included Ci Creative Innovation Conference (Australia) and the Creative Problem-Solving Institute (State University of New York, US). Gaia has also presented her research papers at a number of universities internationally including across the US (such as Xavier and Miami), Asia Pacific (including Bhutan, Central Philippines University), as well as delivering at major US & European management theory conferences: Academy of Management (Israel), European Group of Organisation Studies (Europe) & PROS.
Gaia is a recognized thought leader and a highly skilled presenter, facilitator and consultant who has developed a wide range of strategies and tools that can be used to find solutions to the most difficult challenges. Along with her corporate client work, Gaia with her partner Andrew Grant has also researched, designed and delivered long-term innovation culture solutions for a number of not-for-profit organisations, including directing a one-year project working on innovation solutions for a government project that supports impoverished farmers with improving agriculture techniques in Indonesia, coordinating strategies for refugee organisations to overcome challenges internationally, and producing a health curriculum for more than 25 million teachers and students in India.
What Gaia Talks About:
The Innovation Paradox: Are you an innovative leader?
We need to be creative to be innovative. But the relentless push to innovate faster is producing a toxic culture that may undermine the whole creative process. In our rush for end results fast, we could ironically be killing the very thing that will lead us to innovation: creativity. Creativity and innovation are not interchangeable words, and it's important for effective businesses to understand why. In these sessions we explore why we need both, and the paradoxes behind this that can impact our work.
INNOVATE:          
The Innovation Race: Becoming Future Ready. Who will win, lose and be eliminated? What does successful & sustainable Innovation look like? Includes: best practices- Countries, Companies, Cultures & Innovation Leaders
Ambidextrous Leadership: Identifying Paradoxical Innovation Orientations in Teams
Are you an Innovative Leader? Creating agile leadership teams: Identifying ambidexterity across different occupational profiles. Innovation profiling.
CREATE:
Harnessing Creative Intelligence (CQ) – for a Competitive Advantage
Who Killed Creativity? And How to Get it Back? From the Classroom to the Boardroom
The 7 Critical Creative Thinking Strategies for Designing New Innovations, & why Design Thinking often fails.
COLLABORATE:
The Collaboration Deception: A gamified simulation social experiment, to explore building collaborative teams in a competitive environment.
Client testimonials
Phenomenal session! The feedback was excellent and many of our members gave this session a 10 out of 10. Really unique in bringing real depth and understanding to innovation. I saw a lot of lights go on today with our CEOs, and this will help our CEOs be more effective in innovating. Excellent job – It was much appreciated!
-Chief Executives Guild. USA
Your contribution in so many ways turned the Optus Learning Fiesta into a smooth event with very interested participants and a great atmosphere for discussion & collaboration
-Optus Australia
Gaia's presentation provided our clients with the tools to help them become a marketing success.
-Salesforce
Superbly presented – scoring a very high evaluation feedback of 6.8 out of 7. Gaia is a knowledgeable and entertaining presenter who presented an excellent session for us, really well facilitated and introduced. Really enjoyed it and liked the creative presentation through the game
-AIM (Australian Institute of Management) Australia
I was delighted with your workshop which has both quality and depth. The combination of your depth of knowledge, presentation skills, and the delightful game made the experience safe, enlightening, and most important, change-enabling. The experience is both easy and fun. We know that experiential learning has the most likely chance of changing behavior over the long term, and the extended value is in the likelihood of the experience "sticking". Business, education, and government need to engage the new learnings you offer through your program.
-International Center for Studies in Creativity USA