Gael Jennings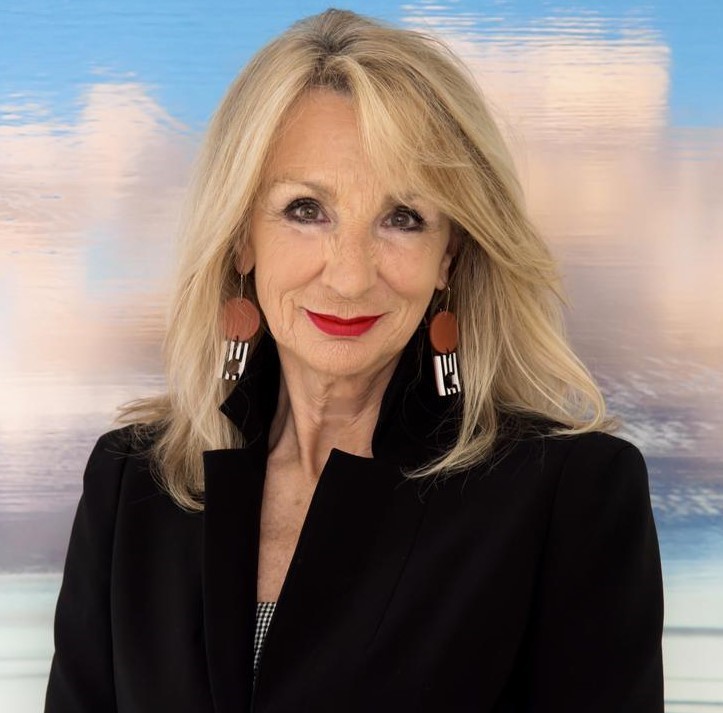 Award-winning science and medical journalist & commentator, academic, executive director, presenter & speaker
Dr Gael Jennings is a publicly recognised radio and television current affairs presenter and commentator, a multi-award winning television science and medical journalist, an academic, executive director, and media and science advisor.
Gael's extensive presentations include all things media and all things science: research data, government policy, education, intellectual property, commercialisation and bioethics, technology, health, politics, current affairs, global movements, the environment, telecommunications, corporate governance, leadership, management, women's issues, education, journalism, and the film, television and radio industries.
Gael has a high public profile throughout Australia and makes numerous public appearances as a convenor, mediator, keynote speaker, interviewer, host, hypothetical presenter and writer, facilitator, advocate and analyst for numerous corporate, government and community events.
An informative and enlightening speaker, Gael Jennings' clients include: CSIRO, Federal Department of Industry Science and Technology, Bayer CropScience, Biotechnology Australia, Telstra, Victorian Employers' Chamber of Commerce, Zeneca Pharmaceuticals and Australia Post.
More about Dr Gael Jennings:
Gael Jennings is an Honorary Fellow at The Centre For Advancing Journalism at the University of Melbourne, where she was a Senior Lecturer and coordinator of the Internship Program in the Masters of Journalism. Gael was formerly Chief Executive Officer of Greatconnections, a not-for-profit organisation that recruits and matches professionals and executives to perform pro bono business consultancy work in the non-profit sector, and Development Manager at ABC TV in Specialist Factual and Documentary, working with film-makers to develop documentaries and factual television programmes within the areas of science, natural history, religion, ethics and indigenous issues.
Gael was the national Science and Medical Reporter for ABC TV News, Quantum and 7.30 Report for ten years, winning thirteen science, technology, health and medical journalism awards. In 1996, she moved to ABC Radio 3LO where she hosted the mid-morning and afternoon programmers until 1999 then became presenter of SBS Television's national current affairs program Insight, director of her own communications company, a freelance television and radio broadcaster, university lecturer, author and speaker.
Gael's first book, SICK AS… Bloody Moments in the History of Medicine won the NSW Premier's Children's History Award in 2000. Her second book, Beyond Belief: How Five Australian Scientists Changed the World was published by Australia Post in 2002.
Gael has held numerous honorary community and corporate positions advising the government, industry, cultural, academic organisations and the independent sector on science issues. These have included an eight-year term on the Interim Council of the National Science and Technology Centre (Questacon) in Canberra; the Public Relations Committee of the CSIRO; the National Health and Medical Research Communications Committee; the Public Relations committee of Prince Henry's Institute of Medical Research; the Melbourne Writers' Festival; the Board of Museums Victoria (Chair Research and Collection Committee); YMCA (Vic); The Y Gender Steering Committee; and the Advocacy Committee. She has been a Member of Melbourne Forum and The Great Melbourne Telescope Advisory Committee; and a member of the Ministerial Advisory Council for Science and Mathematics (Victoria). Gael has completed tenure on The Academic Board of the Australian Institute of Management.
Gael Jennings holds a First Class Honours degree in Science from the University of Melbourne, and PhD in Immunology from The Walter and Eliza Hall Institute.
Gael is a regular on ABC1 TV News Breakfast, and occasional co-host of 774 ABC Radio's Conversation Hour.
Dr Gael Jennings talks about:
Journalism- Multimedia, TV and radio
Social Media
Health
Medicine / Science / Research
Education
Industry / Innovation
Politics
Current Affairs
Women's Issues